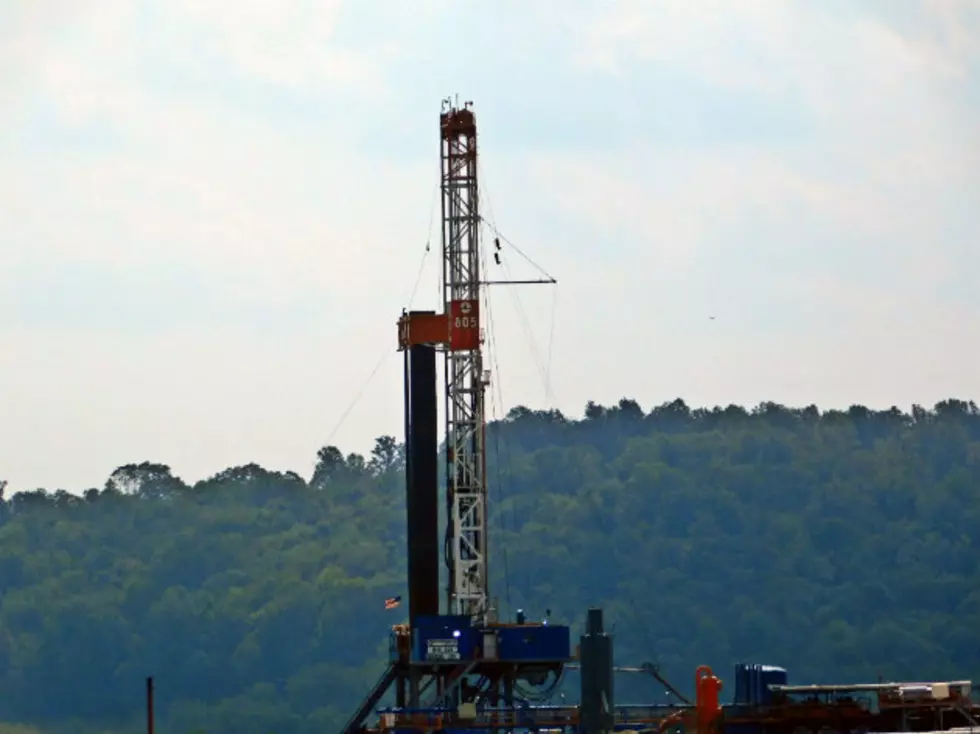 Pa. Governor Pushes for Stricter Gas Drilling Air Pollution Regulations
Kathy Whyte/ WNBF News [file]
Pennsylvania Governor Tom Wolf is proposing measures to curb air pollution and greenhouse gas emissions from natural gas exploration in the state in spite of moves in President Donald Trump's administration to relax federal requirements.
The proposal was brought to a technical review committee December 13 and could take two to three years before new regulations are possible.
Wolf, a Democrat, is looking at stronger limits on smog-forming pollutants that could translate to as much as a 95% reduction in some area, based on clean air standards passed under President Obama.  The proposed new regulations would require gas drillers to more aggressively look for leaks in equipment at existing oil and gas installations, particularly in the lucrative Marcellus Shale play.  Cutting Volatile Organic Compounds would also reduce methane emissions.
The Marcellus Shale Coalition, a gas-industry trade organization, says the Wolf administration should hold off any changes until the Trump administration finalizes expected changes to the 2016 regulations.
Wolf says with or without the President's backing, Pennsylvania has the legal authority to enforce the proposed regulations based on 2016 reported emissions.
Pennsylvania ranks only behind Texas in natural gas production in the United States, the majority of that coming from the Marcellus Shale formation under the Keystone State.
More From WNBF News Radio 1290 AM & 92.1 FM