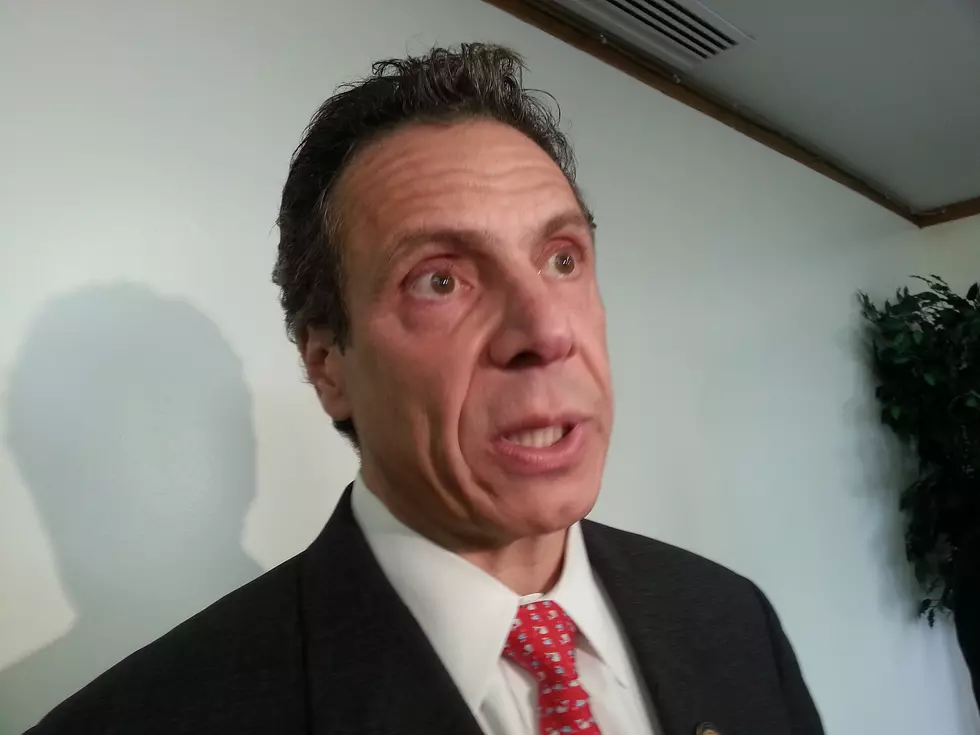 NY Republican Chair: Cuomo "Trying to Cash In" on Pandemic
Photo: Bob Joseph/WNBF News (file)
New York Governor Andrew Cuomo is being criticized for planning to release a new book about the COVID-19 crisis in the middle of the pandemic.
According to an announcement by his publisher, Cuomo's book - "American Crisis" - "will be a revealing, behind-the-scenes account" of his experience leading the state as the coronavirus cases spread.
New York State Republican chairman Nick Langworthy said he finds the governor's decision to write about the pandemic now to be "very distasteful."
Speaking on WNBF Radio's Binghamton Now program Tuesday morning, Langworthy said he finds it "laughable that he's now trying to cash in on this crisis."
The GOP leader said there were "plenty of lousy decisions" by Cuomo "that made New York the epicenter of the coronavirus."
Langworthy asked "how if you were a leader in crisis did you have time to write a damn book?" He said "leaders don't write the book about their leadership in the middle of a crisis."
Langworthy said Cuomo "wants to capitalize in the moment and, honestly, line his own pockets."
The book is to be published October 13. The terms of the book deal were not disclosed.
Enter your number to get our free mobile app
For breaking news and updates on developing stories, follow @BinghamtonNow on Twitter.
MHAST Mask Up Contest Winners
More From WNBF News Radio 1290 AM & 92.1 FM