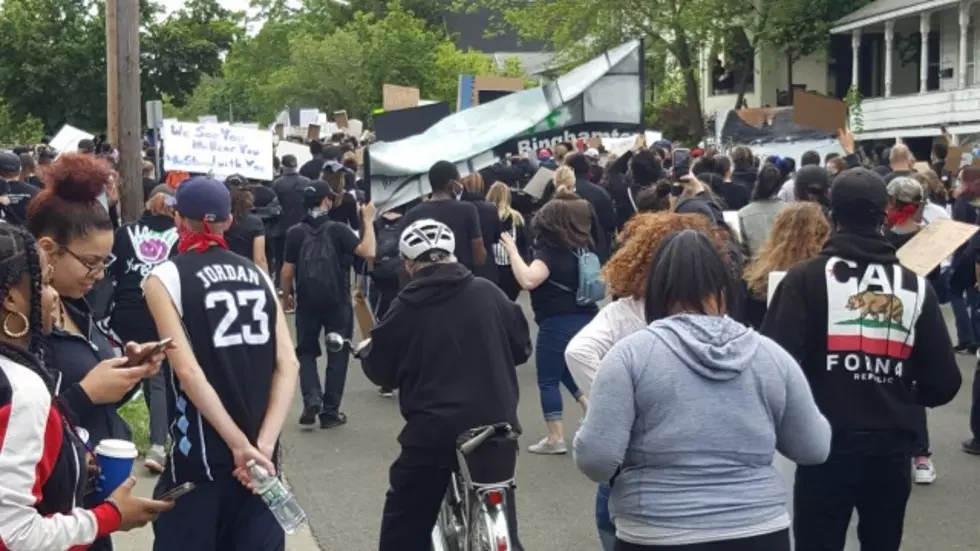 NY Attorney General: Donors Confuse Foundation With Black Lives Matter Movement
WNBF News/Roger Neel Photo
New York Attorney General Letitia James is ordering a group to stop soliciting donations by falsely indicating it is associated with the Black Lives Matter movement. 
The Black Lives Matter Foundation is not only not affiliated with the movement, it is not registered with the state as a charitable organization making soliciting contributions illegal.
Enter your number to get our free mobile app
The Attorney General's office says the foundation has come under scrutiny in recent weeks for accepting donations that were actually meant for the Black Lives Matter Movement to end police brutality and has failed to register any documents with the state or provide residents with information on how contribution money will be used.
James encourages all donors to any organization to practice due diligence and research charities looking for money.
KEEP READING: See changes enacted since George Floyd's death
More From WNBF News Radio 1290 AM & 92.1 FM