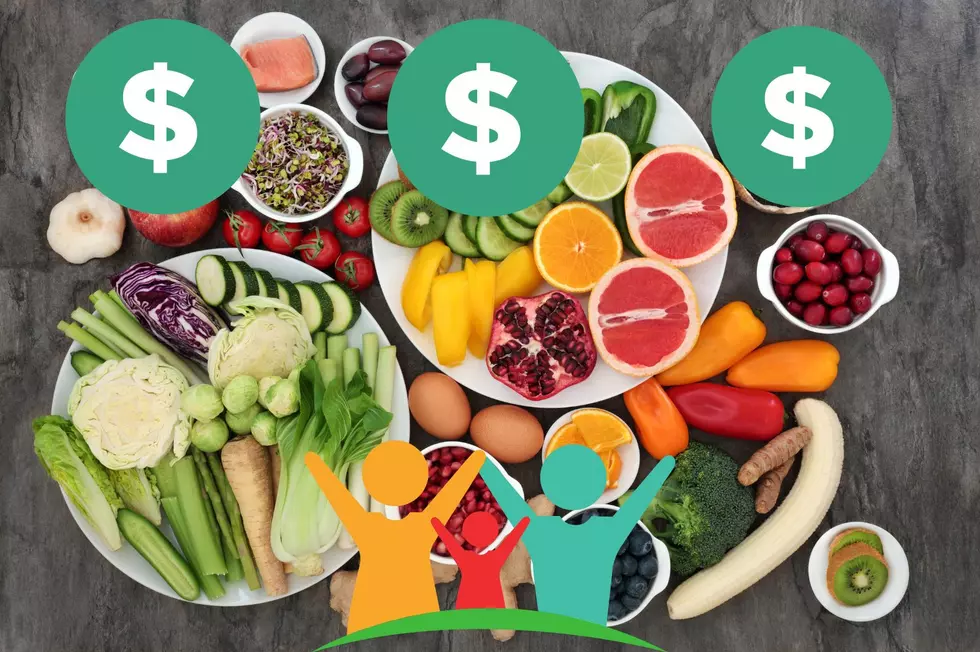 New York Gets Additional SNAP Benefits for August
Canva.com
In a press release on Monday, Governor Kathy Hochul announced that all SNAP households will receive the maximum allowable level of food benefits for the month of August.
According to the press release, it's estimated that the additional SNAP allotment will result in a $234 million infusion of federal funding into the New York State economy. Households already near or at the maximum benefit level of $835 for a household of four will receive an additional payment of $95.
In the press release, Governor Hochul stated "No New Yorker should face the prospect of not being able to provide adequate food to feed their household. These added benefits help to alleviate this aching concern for hundreds of thousands of individuals and families still struggling to make ends meet amid the ongoing economic recovery from the Covid-19 pandemic."
Currently there are over 1.6 million households including more than 2.8 million individuals enrolled in SNAP benefits. According to the press release, 14% of the state's population relied on SNAP benefits in 2021. SNAP households in the Southern Tier should expect to see the additional funds at some point before August 29. Any SNAP benefits that aren't used in the current month will roll over to the following month as will regular SNAP benefits.
"The impact these maximum benefits can have on a food-insecure household cannot be overstated," said New York State Office of Temporary and Disability Assistance Commissioner Daniel Tietz. "These benefits provide a critical stopgap struggling individuals and families can use to make ends meet and put healthy, nutritious food on the table."
Top Rated Southern Tier Burger Places According to Yelp
Ranked: Broome County's Best Pizza
If you're from Broome County, you know how fierce the great pizza debate is. Are you a Nirchis fan, or are you team Brozzettis? No matter how many of these pizzas you enjoy, deep down everyone has their favorite.
To finally put the pizza dispute to rest, we've turned to Yelp! To tell us who REALLY is Broome County's Best Pizza...
Will your favorite pizza place make the list? Did Yelp! Leave anything out?
More From WNBF News Radio 1290 AM & 92.1 FM