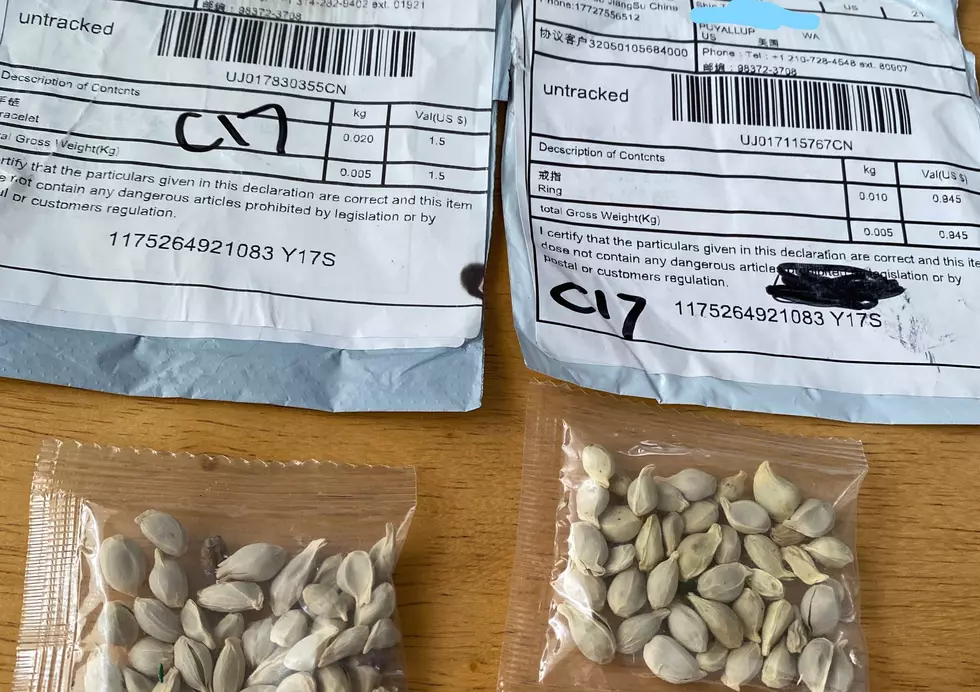 New York Residents Warned Not to Plant Mystery Seeds from China
Photo: @WSDAgov/Twitter
Some New Yorkers have reported receiving unsolicited packets of plant seeds apparently shipped from someone in China.
The state Department of Agriculture and Markets has issued a warning about the mysterious seeds.
According to the agency, some people have reported receiving packages marked as containing jewelry. When the envelopes are opened, people discover they are filled with seeds.
The United States Department of Agriculture launched an investigation into the matter after reports of similar incidents in other states.
New York agriculture officials say people who receive such unsolicited packages should not plant or handle the seeds. They should be stored in a safe place out of reach of children and pets.
Those who receive such mysterious seeds are advised to contact the United States Department of Agriculture's animal and plant health inspection service by clicking HERE.
New York officials say seeds imported from other countries are closely monitored to prevent introduction of invasive species, insects and diseases.
For breaking news and updates on developing stories, follow @BinghamtonNow on Twitter.
KEEP READING: Here are 6 foods from your cookout that could harm your dog
More From WNBF News Radio 1290 AM & 92.1 FM