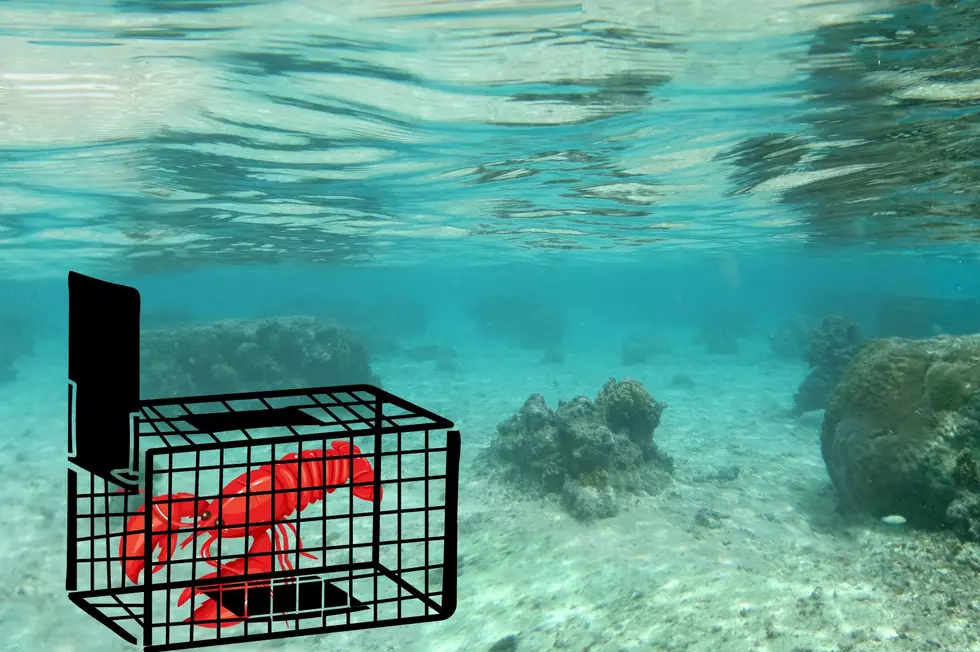 New York's Long Island Sound Has a Lobster Trap Problem
Canva.com
Sitting between New York and Connecticut, the Long Island Sound apparently has up to 1.2 million abandoned lobster traps sitting on the sea floor.
According to a report by John Moritz of CT Insider, there are somewhere between 800,000 and 1.2 million abandon lobster traps on the floor of the Long Island Sound, some with sea critters trapped inside.
Both New York and Connecticut have received federal grants to dispose of the abandoned lobster traps that could be costing commercial lobstermen a significant amount of business. The report referenced a study of the Chesapeake Bay which claimed that abandoned traps and other methods of "ghost fishing" could be costing millions of dollars by limiting the number of lobsters and other sea life that can be captured.
When an abandoned trap is pulled up, crews will attempt to find the owner within 30 days to claim the trap and anything inside of it before recycling or selling them.
According to the report, most of the traps have small sea life like small crabs inside, but some how living lobsters and one trap apparently had four living adult sea bass in it.
To date, over 21,000 traps have been removed from the Long Island Sound, which means there could still be well over a million traps to go before the Sound is completely cleared of the abandoned traps. And with every trap recovered, New York and Connecticut get a little closer to eliminating "ghost fishing" as one of the reasons for the downturn in commercial fishing.
25 Worst Paying Jobs in New York State
Here's the 25 worst paying jobs in New York State. Is your job on the list?
25 Craziest UFO Sightings in New York in 2022
New York residents see a lot of weird things in any given year, but some of us claim to see things outside the normal level of New York weird like UFOs.
More From WNBF News Radio 1290 AM & 92.1 FM