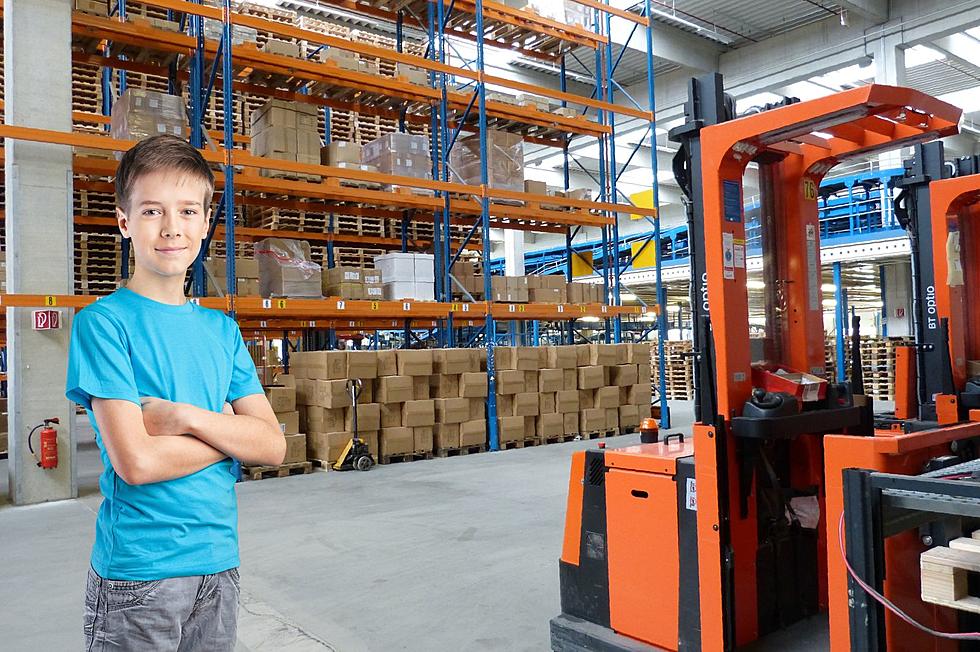 New York is Creating a New Child Labor Task Force
James Kelly/WNBF
In response to a rise in child labor violations in New York State, Governor Kathy Hochul has announced that the Department of Labor will create a new Child Labor Task Force.
According to a press release from Governor Hochul's office, the New York State Department of Labor will develop the Child Labor Task Force due to a 68 percent rise in child labor violations in 2022.
Governor Hochul stated "We all have a moral responsibility to protect our children and tackle exploitative labor practices. For decades, New York State has led the nation in establishing child labor protections like limiting working hours on school nights and establishing minimum wage standards for minors. With the recent uptick in reports of child labor violations, these new measures will educate youth workers on their rights in the workplace and hold employers accountable, creating safer workplaces for all New Yorkers."
The Child Labor Task Force will work with local schools and municipalities to protect New York's kids from child labor violations. The Department of Labor will also expand its public education digital campaign to share important information about child labor laws and young workers' rights with New York's kids.
The Department of Labor will also develop a new Anti-Trafficking Unit to protect victims of labor trafficking.
"Protecting and empowering New York's workers is central to what we do at the New York State Department of Labor, so we are determined to lead the nation in guarding our most vulnerable workers from exploitation," said New York State Department of Labor Commissioner Roberta Reardon. "I'm grateful for Governor Hochul taking this matter seriously and immediately working to expand the efforts we began earlier this year."
25 Worst Paying Jobs in New York State
Here's the 25 worst paying jobs in New York State. Is your job on the list?
New York's Top Paying Jobs: Does Your NY Salary Meet the Average?
New York isn't exactly the most affordable place to live, but if you work in one of these professions you're probably not too worried about the rising cost of living.
More From WNBF News Radio 1290 AM & 92.1 FM