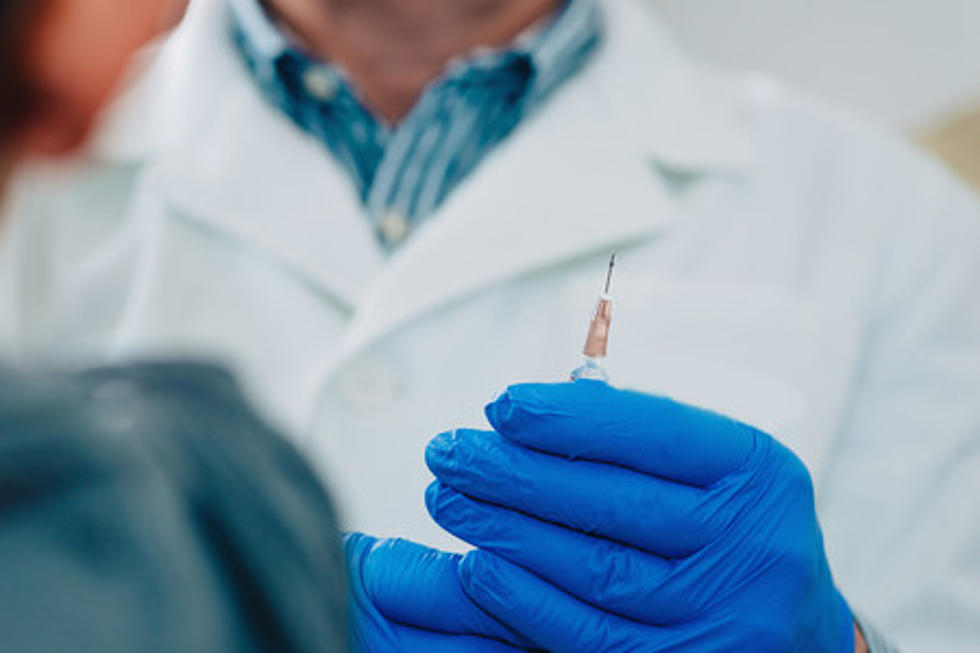 New COVID Booster Shots Available in Broome County
microgen
Officials with the Broome County Health Department plan to make a formal announcement soon concerning how to get the new COVID-19 booster shot that was developed to address the latest, more transmissible variant of the coronavirus.
The Centers for Disease Control has approved the Bivalent booster shots developed by Pfizer and Moderna to target the Omicron subvariants BA.4 and BA.5.
The Broome Health Department has Bivalent Booster clinics listed on the county website as scheduled for the 15th, 22nd and 29th at the Health Department offices.
The County's vaccination information page says the Pfizer Bivalent booster will be available at the Health Department on Front Street in Binghamton from 1 to 3 p-m.  Over a dozen appointments were available.
The next clinic is for the Moderna Bivalent booster. That will also be given at the Health Department offices on Front Street.  The boosters will be available September 22 from 1 to 3 p.m.
The final Bivalent booster clinic at the health department that is listed for September is for the 29th. As with the other clinics, the shots will be available from 1 to 3 p.m.
Residents must pre-register online at www.gobroomecounty.com and click on the vaccination information section.
Broome County Health Department director, Mary Mcfadden says residents can find out if they are eligible to get the shots by going to covid19vaccine.health.ny.gov/booster-doses. 
Those wishing to get the new booster should have already gotten their full round of the initial vaccination and have not gotten the vaccine or another booster for at least 28 days.
Many pharmacies have also started providing the shots.
Books from 9 Southern Tier Authors You Won't Be Able To Put Down
Need a good book? Check out any of these books from authors with the strongest of ties to the Southern Tier.
New York State's Invasive Plants To Be On The Lookout For
These seven invasive plants have become a nuisance to the wildlife and people living in New York State. Learn more about them and how to remove them at the New York State Department of Environmental Conservation
here
.
More From WNBF News Radio 1290 AM & 92.1 FM