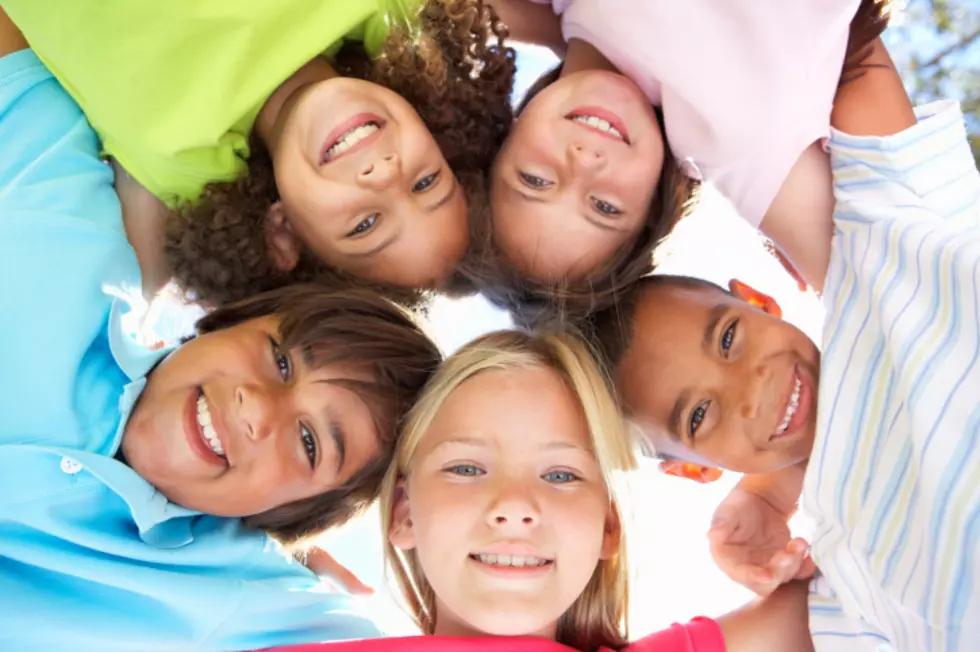 The Five Best Classic Children's Books
Catherine Yeulet
I remember some of my favorite children's books going back to elementary school, sitting in a circle and listening to our teacher read from a book.
One story in particular was Charlotte's Web, what a fascinating story about a pig and a spider, and a great message.
We would get a few chapters at a time and that always made it exciting as we could wait for story time to come again.
My wife reads stories to our grandchildren and its really nice to see them show an interest, kids are so over stimulated these days with videos and gadgets.
Over the years I have read many classic children's books to my kids and now my grandchildren.
The Broome County Public Library at 185 Court Street, Binghamton will have readings of three short stories on Monday June 28th from 5:30p to 6:30p on the first floor of the Decker Room, this is a free event and open to the public.
Here are some of my favorites. (The Links to the books are below gallery)
Five Favorite Classic Children's Books
https://www.amazon.com/Charlottes-Web-Trophy-Newbery-White/dp/0064400557/ref=asc_df_0064400557/?tag=hyprod-20&linkCode=df0&hvadid=312106841178&hvpos=&hvnetw=g&hvrand=4497488130247783002&hvpone=&hvptwo=&hvqmt=&hvdev=c&hvdvcmdl=&hvlocint=&hvlocphy=9004077&hvtargid=pla-395617940539&psc=1
https://www.amazon.com/Green-Eggs-Ham-Dr-Seuss/dp/0394800168/ref=sr_1_1?dchild=1&keywords=green+eggs+and+ham&qid=1623765213&s=books&sr=1-1
https://www.amazon.com/Alice-Wonderland-Through-Looking-Glass-Illustrations/dp/B0948JY9RY/ref=sr_1_1_sspa?dchild=1&keywords=Alice+In+Wonderland&qid=1623765473&s=books&sr=1-1-spons&psc=1&spLa=ZW5jcnlwdGVkUXVhbGlmaWVyPUEyRzZXMzdYV0JPUVFQJmVuY3J5cHRlZElkPUEwNDg5MzYyMU9JWEVETzY5Q1hITiZlbmNyeXB0ZWRBZElkPUEwNTUxMzQ4MUI4UE9YRUg2Sk9ONSZ3aWRnZXROYW1lPXNwX2F0ZiZhY3Rpb249Y2xpY2tSZWRpcmVjdCZkb05vdExvZ0NsaWNrPXRydWU=
https://www.amazon.com/Winnie-Storybook-Treasury-Disney-Group/dp/1368018610/ref=sr_1_1_sspa?dchild=1&keywords=Winnie+The+Pooh&qid=1623765660&s=books&sr=1-1-spons&psc=1&spLa=ZW5jcnlwdGVkUXVhbGlmaWVyPUFURTJOVTc4WEE4MzImZW5jcnlwdGVkSWQ9QTA1OTY4NTJEM1dFUU5HNU5VUEUmZW5jcnlwdGVkQWRJZD1BMDQ3ODM4MzI4QUM4OFFIOENGN0Umd2lkZ2V0TmFtZT1zcF9hdGYmYWN0aW9uPWNsaWNrUmVkaXJlY3QmZG9Ob3RMb2dDbGljaz10cnVl
https://www.amazon.com/Tale-Peter-Rabbit-Beatrix-Potter/dp/0723247706/ref=sr_1_5?dchild=1&keywords=Peter+Rabbit&qid=1623765769&s=books&sr=1-5
More From WNBF News Radio 1290 AM & 92.1 FM