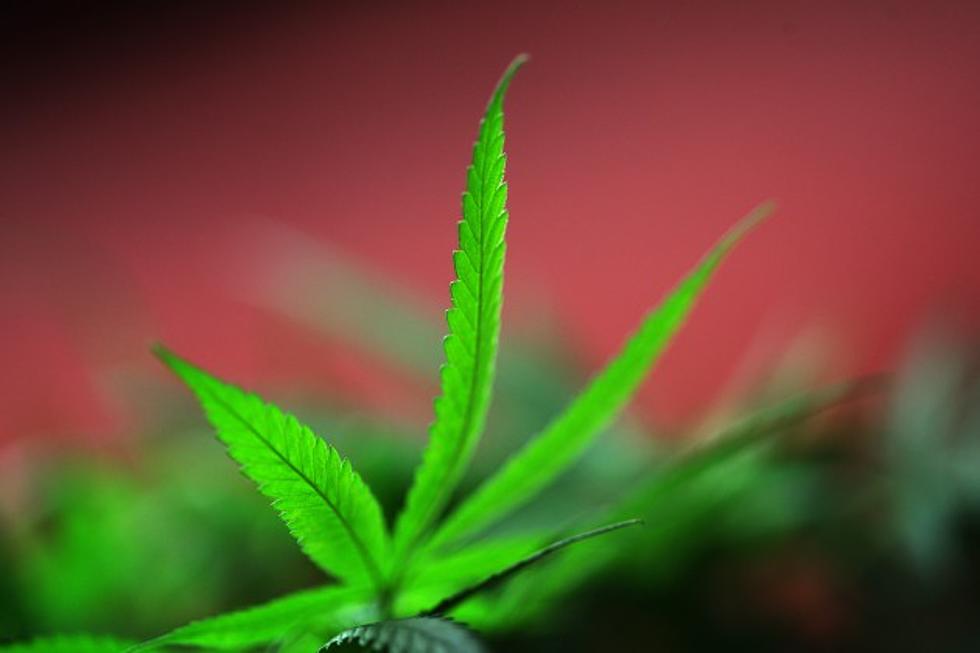 Marijuana Grow-Op Uncovered in Susquehanna County
David McNew/ Getty Images
Pennsylvania State Police say following up on a traffic stop where they found marijuana led them to a fairly substantial home grow-op in Susquehanna County with over two-dozen plants growing on site and product packaged for market.
Authorities say they stopped 45-year-old Brady Snyder of Union Dale at around 9 p.m. last Wednesday, June 15 and found some pot in his possession in the vehicle.
The discovery of the marijuana prompted troopers to launch an investigation into suspected distribution of marijuana in the region.
A search of Snyder's home on Bennett Road in Union Dale, in Harrick Township turned up a full functional marijuana grow operation.  Troopers say they confiscated 35 marijuana plants, several packages of marijuana and the packaging material needed for operations intended for distributing weed.
According to a news release from the authorities, Snyder admitted to investigators that he was the operator of the marijuana grow operation at the residence.
The Pennsylvania State Police say Snyder is charged with counts related to possession and distribution of marijuana.
The investigation is ongoing.
The information provided by the Pennsylvania State Police in Gibson did not provide information about the specific charges filed against Snyder.  The news release also did not provide details on arraignment, whether the Susquehanna County man was being held, bail disposition or possible future court dates.
Anyone with information concerning suspicious activity, including the cultivation of a cannabis in Susquehanna County is encouraged to contact the Pennsylvania State Police barracks in Gibson or their local municipal law enforcement agency.
The Oddest Sounding Road Names in the Southern Tier
LOOK: Here are the 10 US golf destinations with the most courses per capita
Discover where you can find the best access in the country for your pick of courses, the unique terrain that lends itself to world-class golf, and what makes select clubs noteworthy.
More From WNBF News Radio 1290 AM & 92.1 FM