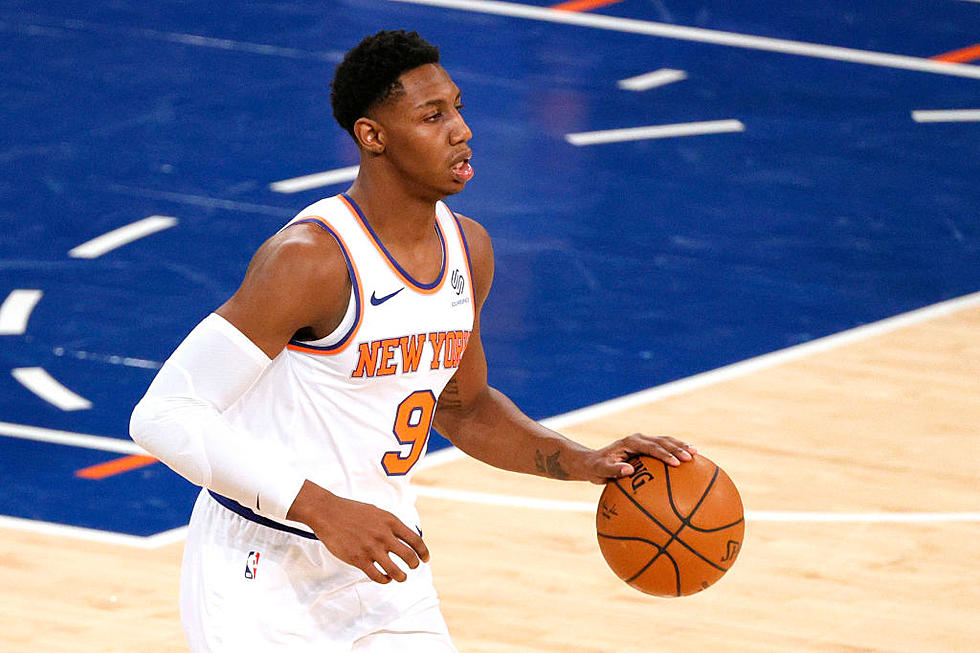 Getty Images
The New York Knicks came off back to back losses against two of the top teams in the Eastern Conference, falling to inner-city rivals the Brooklyn Nets on Monday night, and a 99-96 loss to the Philadelphia 76ers last night.
This was a true test to see where they are as a team, and how they compete against the best competition.
The New York Post quoted Coach Tom Thibodeau as saying win or lose, blowout or nail biter, is this margin of error.
The Knicks have shown true grit all year, and there were signs in both of the past two games, but their offense is spotty and undefined in many ways.
Julius Randle is the pulse of this team, and without him they would be back in the cellar again.
The big question, what is the next step for a possible playoff team, going up against teams with two and three superstars on their roster?
The Knicks need more offensive weapons, but to get those they have to show other players that they are building something special here in New York, and I think there on the way to doing that.
If I were to pick the players they need to do accomplish this, (aside from the obvious Randle), my top three would be RJ Barrett , Immanuel Quickly, Mitchell Robinson.
The trade deadline is coming up next week (March 25) we may see a few swaps, but it's possible the organization will wait till the off season with multiple draft picks and plenty of cap money.
Making the playoffs this year would be extremely advantageous towards better free agency interests.
The Knicks are 20-21 and hanging on to the 8th position in the eastern conference, with 31 games left in the regular season they are going to have to put some wins together.
The host the 13-26 Orlando Magic tomorrow night, a game they really need to win.
Go Knicks!
[NBA.com]
Van Halen Album Art: The Stories Behind 14 Different Covers
More From WNBF News Radio 1290 AM & 92.1 FM