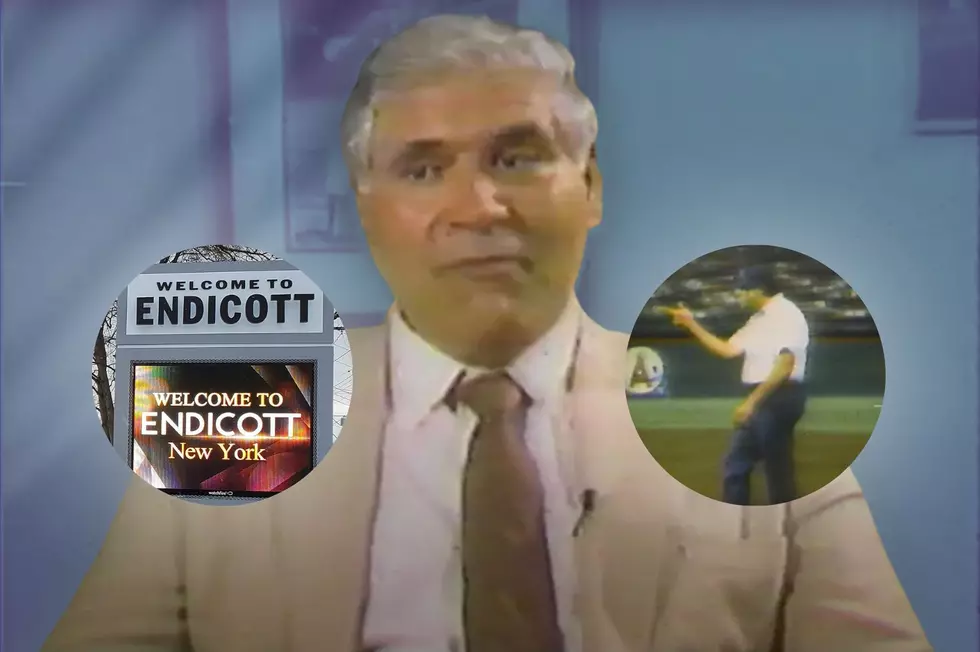 Ron Luciano: The Endicott Native Who Changed The Game As An MLB Umpire
joeydbball via YouTube, Bob Joseph/WNBF News, Canva
This gentlemen was one of the more flamboyant baseball umpires that was known for his on-field (and maybe off-field) run-ins with Billy Martin and long running feud with Baltimore Orioles manager, Earl Weaver.
His name is Ronald Michael Luciano and he was born in Broome County and lived his whole life in Endicott, New York. Most of us know about his baseball umpiring career that began in 1964. He made it to the major leagues umpire in 1969 and stayed there until he retired just before the 1980 season.
After his retirement, he spent two years with Merle Harmon as a color commentator on NBC's Game of the Week and even auditioned for the role of Coach Ernie Pantusso for the TV show, Cheers. They wanted an experienced actor and the part went to Nicholas Colasanto.
He was definitely a character of the game that LOVED to "shoot people out", but that wasn't all that he did.
Ron Luciano...The Football Player
Did you know that before he was a baseball umpire, he was a actually a pro sport athlete...in football.
He was an offensive and defensive tackle at Syracuse University and played on their national championship team in 1959 with Heisman Trophy winner, Ernie Davis. The Baltimore Colts selected him in the third round and traded him to the Detroit Lions.
He suffered a serious shoulder injury in the College All-Star Game. He never played for the Lions and was traded to Minnesota in 1960. He was released at the end of the season and picked up by Buffalo but a knee injury forced him into retirement after two games.
35 Famous People With Ties to the Binghamton Area
LOOK INSIDE: Binghamton University's $60 Million Baseball Stadium Complex
Binghamton University received a $60 million anonymous gift to create a new Baseball Stadium Complex and we were able to get a peek at the almost completed complex.
More From WNBF News Radio 1290 AM & 92.1 FM