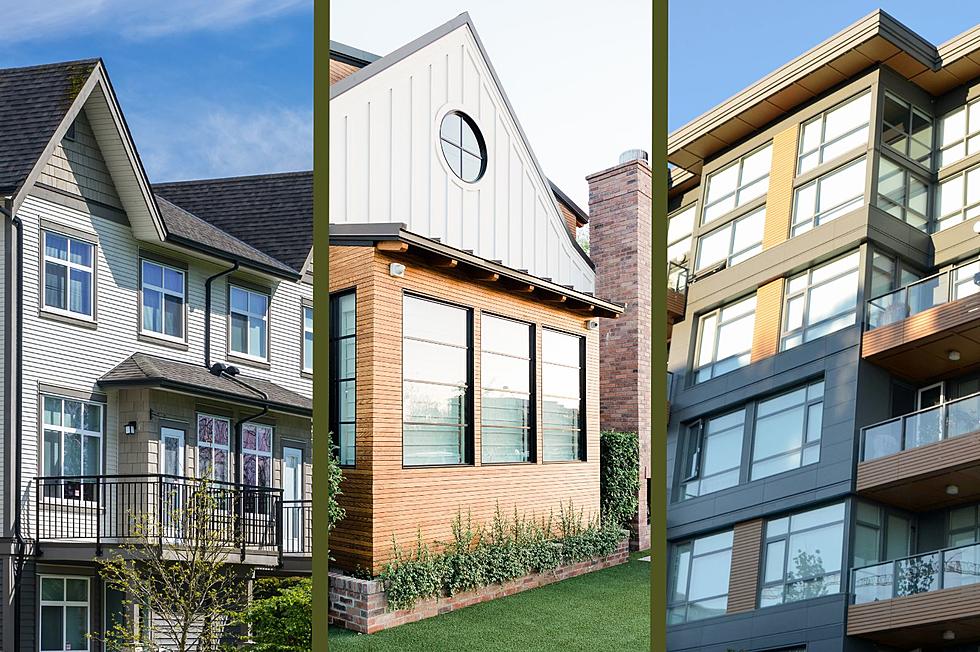 How Does Your Dream Home Stack Up To The Average New Yorker's?
Canva
I would have to imagine the kind of home a New Yorker considers to be their dream home would largely depend on where said person lives in the state, right? Maybe not.
Let's pretend for a minute. If money was plentiful and you didn't have to worry about spending it, what would your dream house really be?
My dream has always been to live in the country among the trees and wildlife and that dream came true a few years ago. Sure, there are things I'd change about my house - updates that I'd like to make and such, but for the most part, my family's home is my dream - hardwood floors, knotty pine cathedral ceilings, an open floor plan, a master bedroom loft - it really is more than I ever could have imaged.
Some people dream of a farmhouse while others would rather live in a highrise with spectacular views overlooking the glittering lights of a big city while some would be happy living in a camper on a small piece of land.
New Yorkers aren't any of these people though.
Coupon Birds surveyed New Yorkers to find out what our dream home would look like. Not only did they want to know what the home would look like but where it would be situated and what the interior style would be as well as how many bedrooms and bathrooms it would have and what the landscape, if any, would look like.
The average New Yorker said that their dream home is a four-bedroom townhouse located inside a city. This townhouse would have solar panels, a little backyard, an open floorplan concept, a single garage, and a modern kitchen.
The single garage kind of gives away that most responses must have come from city dwellers because those of us who live where it snows wish for an attached garage with enough parking for all of our vehicles (and our toys) because scraping ice is no fun.
What's interesting is that the information gathered from New Yorkers was unleashed on OpenAI's DALLE artificial intelligence deep learning models which then created a mock picture of what the average New Yorker's dream home design is.
According to the Coupon Birds survey results and OpenAI's DALLE, this is what the average New Yorker says their dream home would look like:
What do you think? Is your dream home a townhouse with a single-car garage in a city setting or would you, like me, opt for something different?
Take a Look Around Binghamton's Ostentatiously Luxurious Crocker Hill Estate
Is it possible to live in the lap of luxury in Broome County? It sure is and this simply stunning estate on Crocker Hill Road estate proves it.
Listed with Michael DeRosa
of Michael Derosa Exchange Llc, this 13,831 square foot mansion sits on 20 acres of pristine land and is listed for the sale price of $2,250,000. This property is the definition of opulence.
LOOK AROUND: Endwell's Beautifully Stunning and Historic Washingtonian Hall
Washingtonian Hall, also known as Amos Patterson House, was built in 1799 and is considered one of the oldest homes in all of Broome County.
Listed with Mary Kay McKinney at Exp Realty
, the stunning and history-packed Washingtonian Hall could be yours for the price of $424,900.
More From WNBF News Radio 1290 AM & 92.1 FM