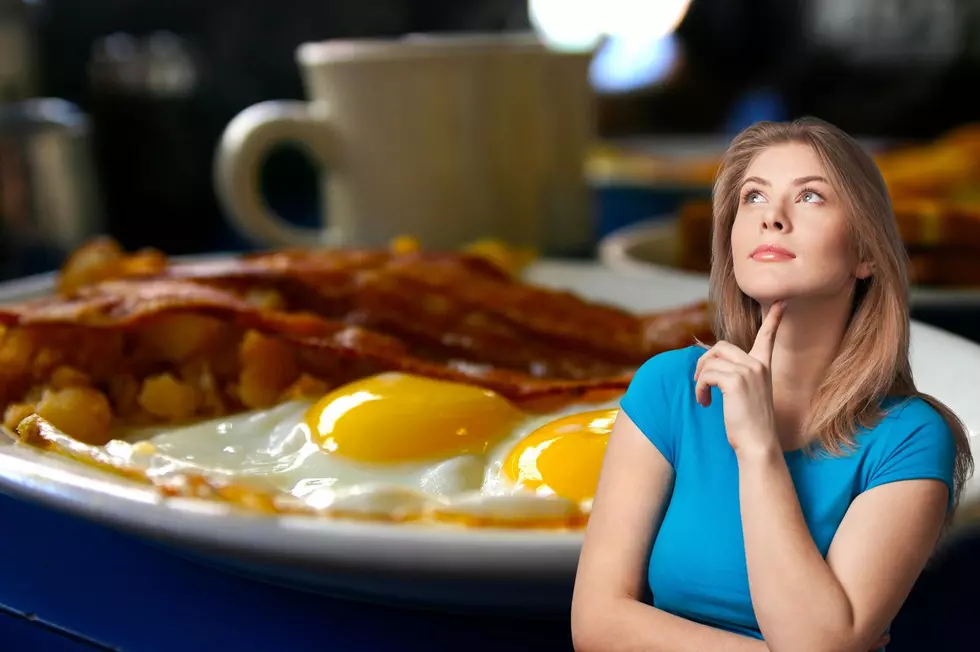 According to New Yorkers, This Is the Best Place To Get Breakfast
Canva
Most of us have a favorite breakfast spot. This is our go-to place where we've got a favorite booth or table and where the staff knows us by name.
You know exactly the kind of place I'm talking about. You love your breakfast spot and your chest feels like it's swelling with pride when you convince a friend to join you for a bite and you show them off by introducing them to all of your breakfast spot buddies.
There's something special about a local breakfast spot but where do you go when you're out on the road and not familiar with the little local eateries? Most of us gravitate to a bigger name chain restaurant.
To find out which breakfast chain restaurants New Yorkers head to when they can't go to their favorite locally-owned spot, the people at Luvly gathered a bunch of information from online search data.
What Luvly did was search for popular breakfast food chain articles. Then, they put together 21 search terms from those articles, and then they used internet search data from the last five years to find out which breakfast chains are the most popular with New Yorkers.
Sounds like a lot of work, doesn't it?
After all of their digging, Luvly came to the conclusion that out of all breakfast restaurants, IHOP is the top choice for people in 18 states. Coming in at second choice is Perkins, followed by Denny's in third place.
So, what's the choice for New Yorkers? If the data is correct, when we can't go to our locally-owned breakfast spot, we'll pick IHOP every time.
If you're looking for a locally owned Southern Tier area restaurant with breakfast that will knock your socks off, you might want to check out one of these places!
Breakfast in the Southern Tier – The 18 Top Rated Spots You Must Check Out
From diners to cafes, bakeries to restaurants, Yelp users have rated these places the top spots to get breakfast in the Southern Tier. Remember, if you don't see your favorite breakfast spot on this list, you can help them out by leaving them a good rating and review on Yelp, and maybe next time they'll land on the top 18 list!
26 Iconic New York Foods That Make Our Mouths Drool
There is no food comparable to New York food and we're here to prove it with 26 New York dishes that will make your eyes grow big and your mouth water.
More From WNBF News Radio 1290 AM & 92.1 FM