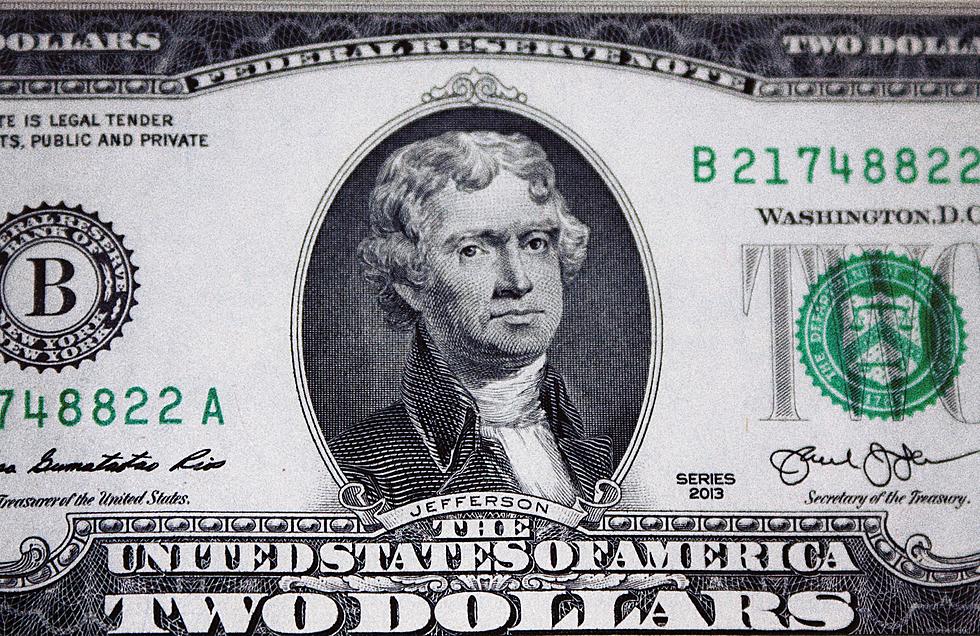 Could That $2 Dollar Bill Be Worth Much More?
Photo by Alicia Razuri on Unsplash
Do you have old coins or paper money that you have saved for a long time? Maybe you are a collector of certain types of money or are just hoping one day, those old coins may be worth a lot of money.
I have a coffee can full of pennies and nickels that my Dad saved and passed down to me, that probably aren't much more if any than face value. I also have a few silver dollars that my grandfather gave me when I was young. I will probably hold on to them for life. And I also have a U.S. two-dollar bill as well. I'm not sure if that's worth any more than the face value.
Value Of Some Two-Dollar Bills
But, according to the WPIX New York website, certain two-dollar bills could be a lot more than that face value. The article references an online auction service U.S. Currency Auctions, stating that a two-dollar bill that was minted and printed before 1976, could fetch from $500 up to $4500. A bill's worth depends on several factors including the condition and whether was in circulation or not.
The WPIX article notes that the two-dollar bill was first introduced in 1862 and featured Alexander Hamilton. Then in 1869, the front portrait was changed to Thomas Jefferson. There have been many different types of currency notes in two-dollar denominations.
Find Out Your Two-Dollar Bill Worth
Two-dollar bills are still being printed and there are a lot of them in circulation, so if you have any, it's more than likely worth, well two dollars. But it can't hurt to do some research to find out if it has any additional value. You can check out what your two-dollar bill is worth by visiting the U.S. Currency Auction Price Guide.
Want to learn more about the history of the two-dollar bill? Check out these interesting facts on the United States Bureau of Printing and Engraving website.
11 Things That Scream Upstate New York
If you need to know anything about Upstate New York, know that its culture and tradition is distinct from the rest of the state.
Some things just make you sit back and say "wow, this is SO Upstate New York..."
📷 GALLERY: Take A Look At The Best Shots From Spiedie Fest 2022!
Spiedie Fest 2022 had it all... spiedies, hot air balloons, great music, classic cars, and more! Take a look at the best sights from the weekend that was!
Take a Look at 2022's Luma Projection Arts Festival
More From WNBF News Radio 1290 AM & 92.1 FM