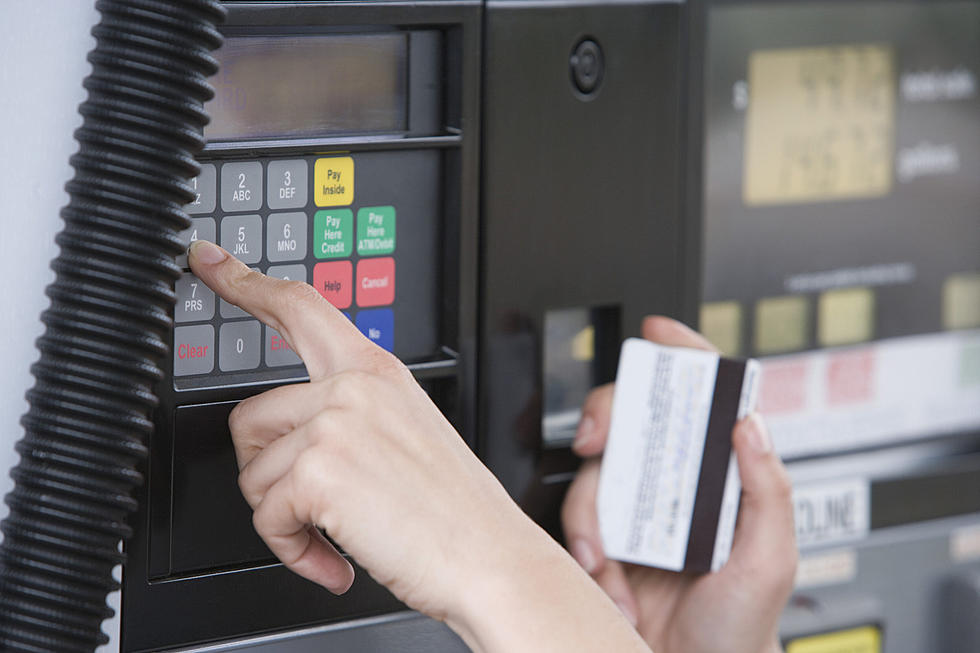 Think 'Skimming' Doesn't Happen In The Southern Tier? Think Again
ThinkStock
The Delaware County Sheriff's Office sent out a notice recently after receiving reports of residents finding unauthorized charges on their credit and debit cards.
The notice on the Delaware County Sheriff's Office Facebook page notes that these unauthorized charges range from as little as one dollar to over 300 dollars charged to personal credit and debit cards. After an investigation, the Delaware County Sheriff's Office found that an activity called 'skimming' had occurred.
Skimming is an illegal and fraudulent activity, and this particular incident occurred at a gas station's outside gas pumps where it appears that a skimmer had been installed.
According to the Delaware County Sheriff's Office, these skimmers obtain personal debit and credit card information with the intent to re-produce new cards to be used on illegal and unauthorized transactions.
The Sheriff's Office has several tips and suggestions to help consumers protect themselves from becoming skimmer victims. First, perform a quick scan of the machine to see if there is any evidence of being tampered with.
Be wary of non-bank ATMs. The Delaware County Sheriff's Office notes that FICO reports that 60 percent of skimming comes from these types of machines. And check the keypad for a false keypad installed.
Other suggestions include blocking your PIN as you enter it so no unsuspecting cameras can view it. For peace of mind, pay inside the gas station rather than at the pump, and check your credit and debit card accounts regularly for any inconsistencies.
You might also opt to use a mobile wallet to pay instead of swiping your card, including Google, Apple, and Samsung Pay. If you think that you have discovered a skimming device, report it to the manager, and if your card has been skimmed, reach out to your financial institution immediately.
11 New York State Stereotypes
Each of the 50 states has it's good, it's bad, it's ugly, and it's stereotypes! Living in New York is far from an exception from this.
Whether you live bordering Canada or are all the way down in Manhattan yelling "I'm walking here!" at the tourists stopped in the middle of Times Square, you're tainted by outsiders with the classic New York State stereotypes.
Whether you can say you agree or not;
Here are 11 New York State stereotypes and misconceptions...
Get to Know 25 Influential Political Figures With Ties to Binghamton
Binghamton is steeped in history and known for producing talented
actors and actresses
,
athletes
, and
musicians
. However, Binghamton has also played a big role in the lives of some very impressive political figures. From a governor to town namesakes, these are 25 notable political figures of past and present with ties to the Binghamton area.
Then and Now: Outside The Binghamton Area
More From WNBF News Radio 1290 AM & 92.1 FM