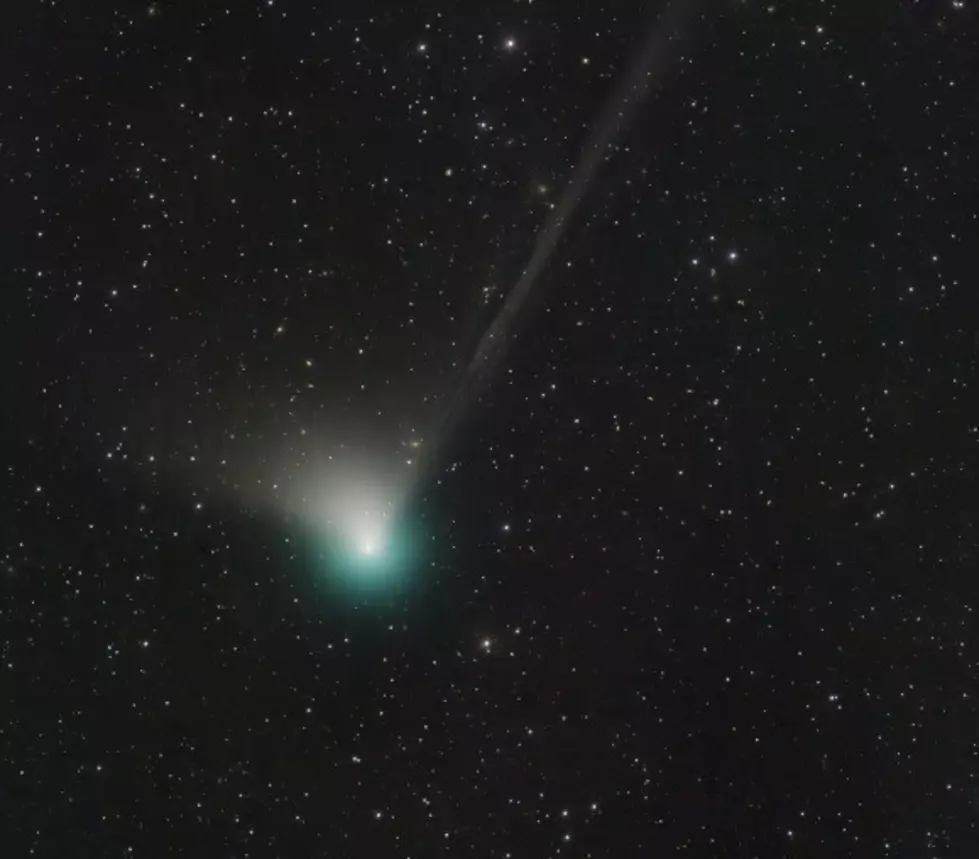 When Can New York See the Once-In-a-Lifetime Green Comet?
science.nasa.gov/Dan Bartlett
Looking up at the night sky never gets boring. How could it? You are looking at the universe and it's beautiful.
I looked forward as a child, being able to sleep outside and spend hours just gazing up at the star, finding the constellations, and hoping to see a meteor, comet, or asteroid (and maybe even a UFO.)
Even as an adult, I get excited about upcoming meteor showers. It's a spectacular event to witness, especially infrequent meteor or comet events that may only occur once in our lifetime.
And wouldn't you know it, one of those rare events is happening now. And this one comes in a rare color. According to NASA, it's the Comet C/2022 E3 (ZTF.) It was discovered by astronomers in March 2022.
What's rare about it? Well, it's got a greenish color to it according to Syracuse.com. Today (January 12th, 2023) this comet is closest to the sun and you probably need a telescope or binoculars to view it.
But around February 1st/2nd, the greenish comet will be at its closest to the earth when those in the northern hemisphere (that's us) should be able to see it without a telescope or binoculars. And another reason this is rare is that the last time this comet was nearby, was about 50,000 years ago.
Where might there be good spots around the Southern Tier to see this comet? Really anywhere you have a clear view of the sky, and as far away from the lights of the city as possible, and after midnight is the best time to check it out.
For a more detailed description and maps, check out the EarthSky website.
[via NASA, Syracuse.com]
Take a Look Around the Elmira Home Once Owned by a Hollywood Star
once owned by actress and film star Jacqueline Logan as well as by the famed
bathrooms and is 4,549 square feet, sitting on just over four acres of land.
The Top Ten Most Iconic Styles of All Time
These 25 New York Towns Rank Very Best for Raising a Family
Looking for the best place in all of New York state to raise your family? When a town receives a high ranking from
Niche
, it means that the town is attractive for families because it has good schools and is a safe community. These are the top-ranked towns for families.
More From WNBF News Radio 1290 AM & 92.1 FM