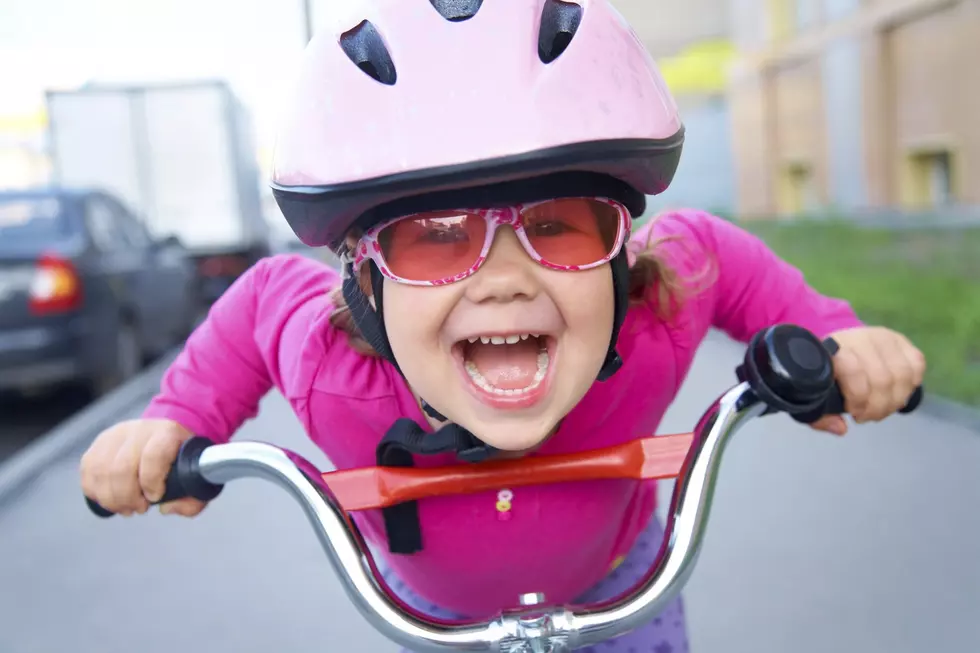 Do You Ignore Any of These New York State Bicycle Rules Of The Road?
ThinkStock
The warm weather months are heaven for those of us who love to ride bicycles, although some die-hards here in the northeast part of the country ride their bike through all four seasons through any type of weather event, including snowstorms. That's a bit extreme in my opinion, but what do I know?
Maybe it's just me, but it seems that there are more and more people riding bicycles these days. I pass by many on my way to work and back or wherever I'm traveling to in the Southern Tier of New York. I make sure I'm aware of where they are and give the bike rider enough room when passing.
And while many follow the rules of the road, there are still some who do not. One question I had, was when a bike rider comes to a red light, do they have to stop and remain stopped the same as a motor vehicle until the light turns red? And how about stop signs? What are the rules there?
I've noticed several bike riders briefly slowing down for a red light or a stop sign, and then passing through. So, I looked up the rules of the road for bicycles in New York State, and this is what I found.
According to the New York State Department of Transportation, "Bicyclists must obey all traffic lights and signs and must signal for turns whether riding on a roadway, a bike lane or shared-use pathway with pedestrians." That means you can't just briefly stop at a red light and then proceed on. And bicyclists can be issued traffic tickets for breaking the rules of the road laws.
Another thing to keep in mind when you are bicycling on a public roadway in New York State - anyone 14 or younger must wear a bike helmet. Some communities in New York have additional requirements such as wearing helmets regardless of age.
Also, bicycles are not allowed on interstate highways and expressways, and some communities do not allow a bicycle to be ridden on a sidewalk. Check with your local municipality for their rules. As for the right of way, just like a motor vehicle, pedestrians have the right of way over a bicyclist.
Oh yea, the biggie as far as I'm concerned - always ride on the right side of the road with traffic. So many times I see bike riders traveling against traffic. Another thing to remember - it's illegal to use earphones while riding a bike on a public right-of-way. Check out some local rules from the Visit Binghamton website.
For a complete FAQ sheet on bicycle laws in New York State, visit the NYS DOT website.
via New York State Department of Transportation, Visit Binghamton
The 12 Best Broome County Hiking Trails
How Big Is New York Compared to Other Countries?
We thought we'd take a look at how New York state stacks up to other countries size-wise and what we discovered was definitely interesting!
In a Shopping Mood? These Are the Top Ten Malls in New York State According to Trip Advisor
Looking for a great shopping experience in New York? According to reviews on
Trip Advisor
, those are the top ten shopping malls in the state of New York.
More From WNBF News Radio 1290 AM & 92.1 FM