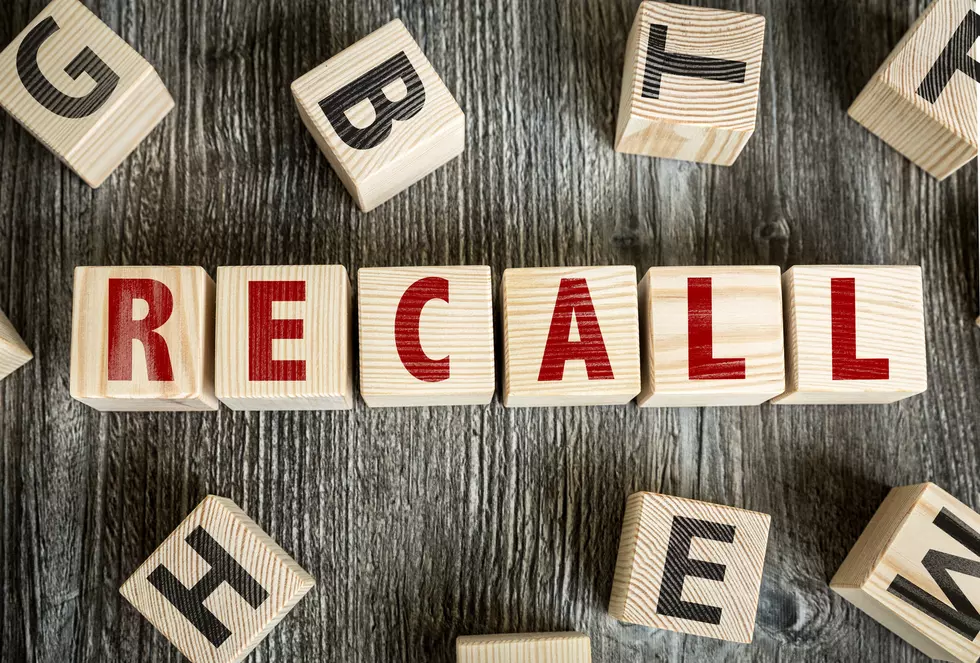 New Yorkers Warned Of Vacuum Recall Due to Fire Hazard
ThinkStock
I'm not a fan of vacuuming. But then again, who is? Well, when one of my nephews was young, he loved to vacuum. If only he lived near me, I would have paid him to vacuum my home.
Now, it's just a chore that my wife and I fight over whose turn it is to vacuum next. We have a corded vacuum cleaner, but when it ceases to work, we will go cordless.
Bissell Vacuum Cleaner Recall
Speaking of cordless vacuum cleaners, on January 12th, the U.S. Consumer Product Safety Commission issued a release about a cordless vacuum cleaner recall. It involves the Bissell Cordless Multi-Surface Wet Dry Vacuum models 2551, 2551W, and 25519.
Reasons For The Bissell Recall And What To Do Next
According to the recall notice, Bissell reports the hazard is with the circuit board inside the vacuum's battery pack. The circuit board can overheat and smoke, and that could pose a fire hazard. 61,000 of these units have been sold in the United States as well as Canada.
The U.S. Consumer Product Safety Commission notes that Bissell has received a number of reports of these vacuum cleaners smoking, some battery packs catching on fire, and vacuums emitting a burning odor. Bissell also reports that a few of the vacuum cleaners involved in the recall were involved in minor property damage and one burn injury.
If you own one of these recalled vacuum cleaners, stop using the product and contact Bissell for a free battery pack replacement. You can call Bissell from 9:00 a.m. to 9:00 p.m. Monday through Friday or from 9:00 a.m. to 8:00 p.m. on Saturday at 855-417-7001.
If you'd rather, you can also reach out to Bissell online anytime at www.BISSELL.com/recall or www.BISSELL.com. Click on "Product Recalls" at the bottom of the page for more information.
The Five Largest Food Recalls in History That Shocked Americans
Some recalls stand out above the rest because of their magnitude. These are five food recalls that were so serious that they caught the collective attention of the nation.
Personalized License Plates You CAN'T Have In New York State
The
New York State Department Of Transportation
has some pretty strict rules of what you can put on your license plates... and that includes those fun personalized ones you can get. But which ones are off limits?...
25 Easy Ways To Protect Your Home and Possessions From Thieves
More From WNBF News Radio 1290 AM & 92.1 FM