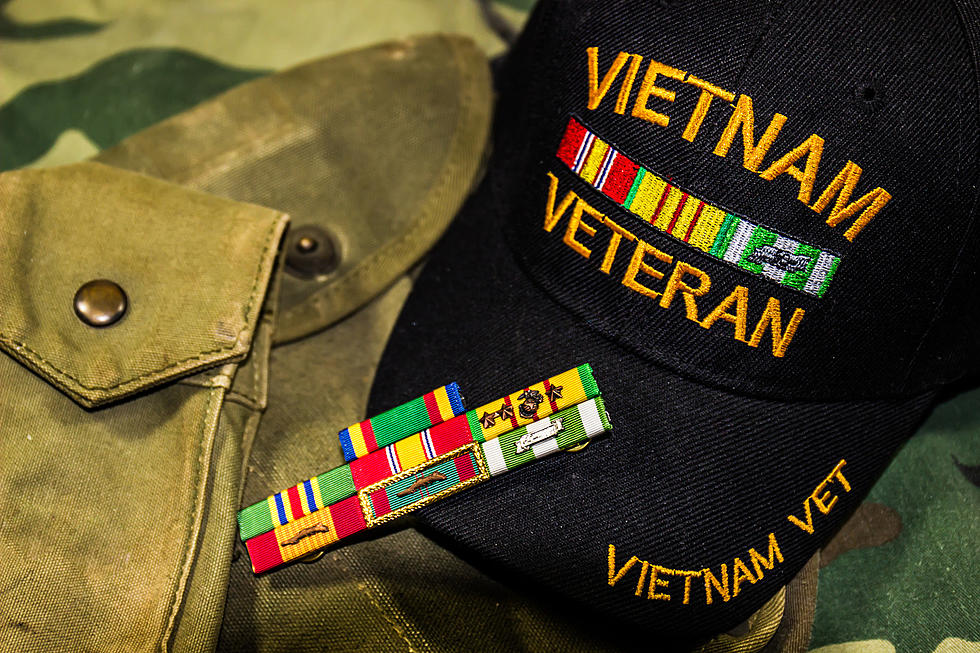 Remember And Thank Veterans On Vietnam War's 50th Anniversary
ThinkStock
Wednesday, March 29th is a very important day. It is the 50th anniversary of the date the last combat troops left South Vietnam. I remember it like it wasn't that long ago, but it has been 50 years.
The United States Department of Veterans Affairs website states that March 29th is a day to "honor Vietnam Veterans and their families for their service and remember the men and women who put the lives of others ahead of their own to serve during one of America's longest foreign wars."
There are events and pinning ceremonies being held nationwide to commemorate our Vietnam Veterans. It's important to make sure that our current and future generations will never forget a Vietnam Veteran's service and sacrifice.

According to the  United States Department of Veterans Affairs website, Veterans and their survivors can learn more about PACT Act-related benefits by visiting www.va.gov/PACT or by calling 1-800-MyVA411 (1-800-698-2411).
The Vietnam War has a special meaning to my family. One of my Uncles, CPL James L. Randall died in combat in the Vietnam Province of Quang Ngai on March 10th, 1971.
I was 16 years old at the time, and until that date, didn't really know much about the Vietnam War. After my Uncle died, I learned all I could about Vietnam War. It was a sobering lesson.
I have visited the Vietnam Veterans Memorial and Wall several times over the years along with the moving wall when it has made stops through the Twin Tiers. Let's remember our Veterans for their service and sacrifice not only on March 29th but every day of the year.
THEN AND NOW: See the Evolution of the Southern Tier
Seven Major Foods With Upstate New York Roots
Re-Live Your Childhood Memories at This Enchanting Park in the Adirondacks
More From WNBF News Radio 1290 AM & 92.1 FM