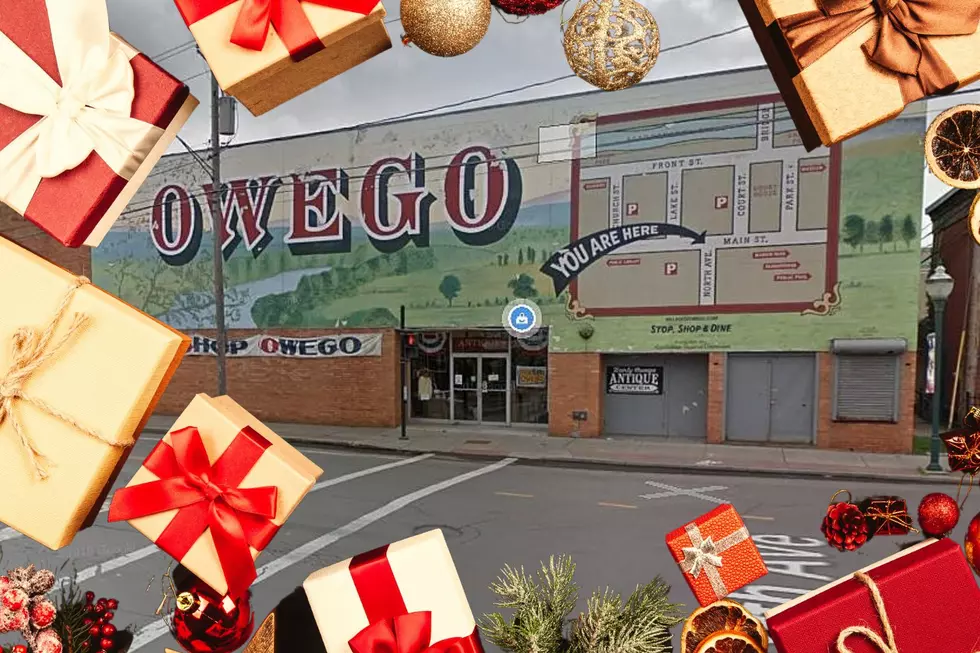 Holiday Shopping In A Small Town – Owego, New York [GALLERY]
Google Maps/Canva
Okay, push Halloween aside. The Christmas season is coming through full steam ahead. You can't stop it, so it's best to either accept it or ignore it. Your choice.
But for those who are ready to embrace the Christmas season, and are ready to do some holiday shopping, now is the time. For the first time that I can ever remember, my wife claimed that she is already done with her holiday shopping.
Well, good for her. I won't even begin thinking about it until a couple of weeks out. Don't shame me, since I used to wait until mere days before Christmas to holiday shop. I finally realized that wasn't a good idea to begin shopping, rather than just to pick up a couple of last-minute gifts.
Shopping Locally for Holiday Gifts
A few years ago, my wife and I took some advice from her sister to check out shop cool places to shop for the holiday in Owego. Normally, we stay in the Triple Cities to shop. We both agreed it would be fun to check out places we'd never been before.
And so we did, and I'm glad we took the short drive west on Route 17/I-86. It's fun to shake up our shopping routine once in a while and visit a smaller town to see what they have to offer. And Owego fits that bill. The website Experience Tioga, lists December 8th, 15th, and 22nd as Moonlight Shopping events where Owego businesses will be open until 8 pm.
While we didn't have time to hit every store, those we did visit, I was impressed and purchases were made. So, now that the holiday season is here, lets' take a look at 12  popular Owego stores where you may find that perfect holiday gift according to YELP!
Keep in mind, as far as we know, all these businesses are open. Check their website for times and days they are open. And for a list of specialty shopping in Owego, check out the Owego.org website. 
[YELP!]
Holiday Shopping In Owego, NY
15 Upstate NY Bakeries to Buy the Yummiest Christmas Cookies
Christmas cookies. Just saying those words brings back memories of mom or grandma baking up a storm in the kitchen during the holiday seasons of your youth. Well, these are probably not the Christmas cookies that dear old Mom made, but they are all wonderful, delicious, creative. and bring the spirit of the season to your home or party in a nostalgic way. Check out these gorgeous photos!
12 Of the Most Eye-Popping Upstate NY Christmas Stores
If you're looking for some of the best Christmas gift shops in the state, look no further!
More From WNBF News Radio 1290 AM & 92.1 FM