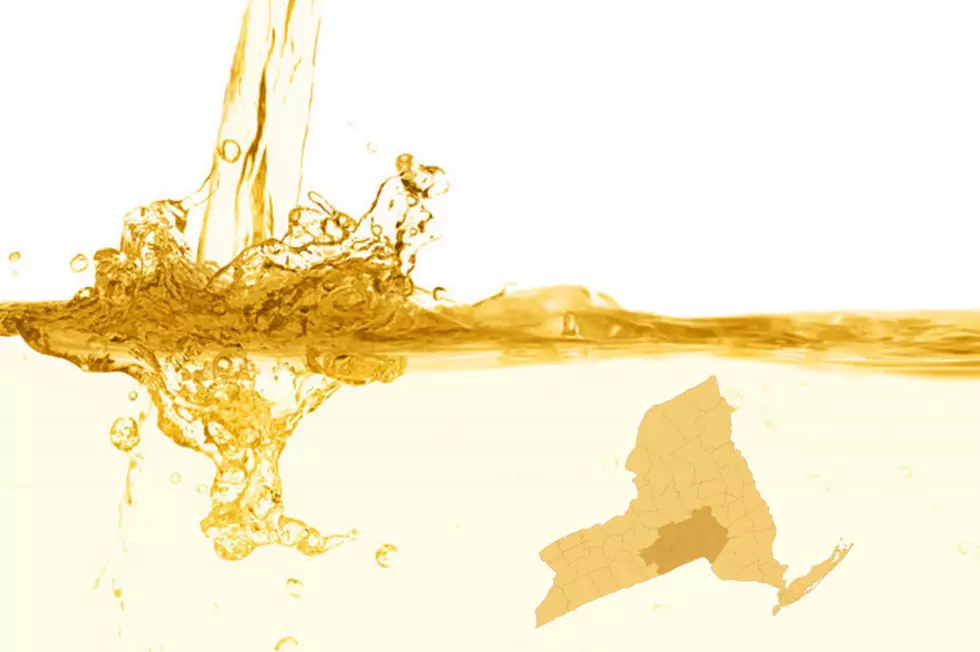 Binghamton Gas Prices are Higher Than The New York State and National Average
MapChart/Canva
So I keep hearing that gas prices are finally below the four-dollar mark. Well, that's good news, even if it's still way too high for what we should be paying. But, when I pull up to my go-to gas station, I'm still paying about $4.20 for regular unleaded gasoline. So what's up with that?
According to AAA Gas Prices, as of September 1, the national gas price is about $3.83. A month ago, it was $4.21. A report from WKBW-TV in Buffalo notes that gas prices have fallen at a historical rate and will continue to do so. If that's true, that's good news. The report mentions that gas prices nationally had fallen for 76 days in a row, which is the second-longest streak, dating back to 2005.
Looking at gas prices for New York State and the Commonwealth of Pennsylvania, AAA Gas Prices lists New York at $4.08 and Pennsylvania at $4.07. So when and why did PA become the same or less than New York? Don't we have a gas tax discount in place through November 31 for the Broome County tax and through December 31st for the state tax?
In the Binghamton area, the gas price average is $4.14. A month ago, we were averaging $4.55. My go-to gas station is charging $4.19. Even with my member discount, I'm still paying well over the national average. Maybe I need to reconsider my go-to gas station. Sure, there are a handful of Binghamton area gas stations with prices just under $4 dollars (maybe after the member discount), but the majority are over $4 dollars.
If you go over the border into Susquehanna County, the average price is $4.11, but just one county over - Bradford County, the average is $4.18. If it wasn't for the discount I get, I'd be filling up in Pennsylvania when I go to spend time in my campground.
AAA Gas Prices report that gasoline prices will go down slightly when the U.S. gas supply switches over to the winter blend fuel. But without tax suspension ending, will it make any difference? Time will tell.
[via WKBW-TV, AAA Gas Prices]
Soak in All of the Lovely Details Tucked Inside This Stunning Norwich Victorian Home
It's all in the details and in
this stunning
Victorian home, details abound. With a little love, this historic gem in Norwich could sparkle even brighter! Presented by James Michalowski and brokered by Howard Hanna Sidney, the asking price for
this 137-year-old Victorian
gem in Norwich, New York is $139,000.
Check Out This School That Was Converted Into a Home
Look Around The Paddle Inn, New York's Serene And Private Island
If you're looking for an escape, a true and serene escape, you will definitely find it at The Paddle Inn on Heron Hideaway Island which is
available for rent
through Airbnb.
More From WNBF News Radio 1290 AM & 92.1 FM