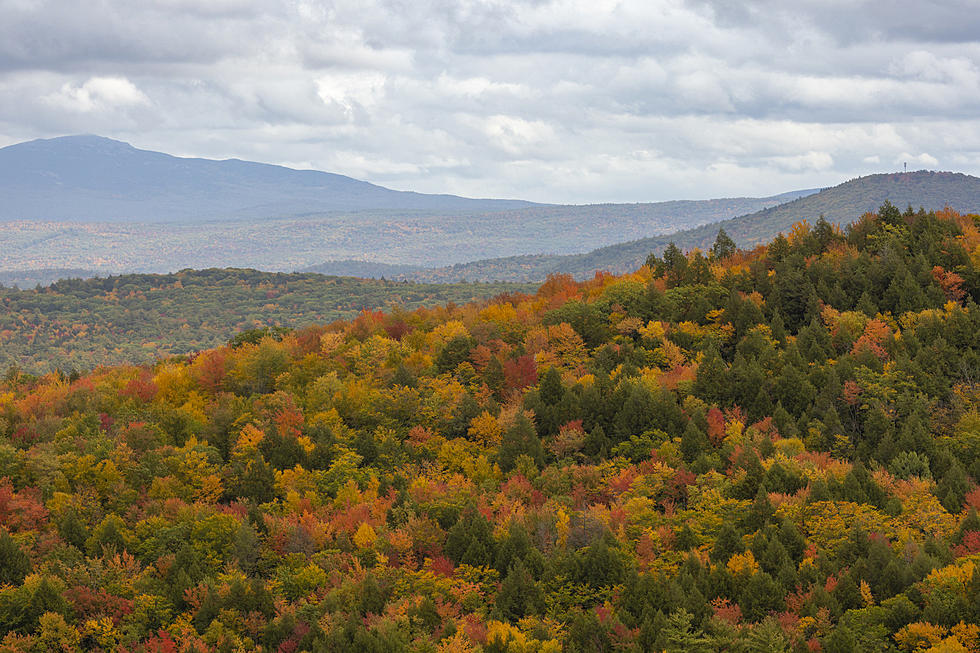 3 NYS Places In Top 150 USA Hidden Gems To Witness The Best Fall Foliage
ThinkStock
It's time. The colors of fall are already hitting portions of New York State, and soon the Southern Tier of New York and Northeast Pennsylvania will also be awash in amazing colors.
Everywhere you look, our beautiful part of the country will be full of color for the fall foliage season. Check out when to expect stunning fall foliage colors in our area here.
The website Mixbook recently ranked the top 150 best places in the USA to witness the best of fall foliage. The survey was the result of votes by nature enthusiasts. Three places that landed on the list are right here in New York State, including the number 1 pick.
The closest hidden gem to the Southern Tier is  Robert H. Treman State Park in Ithaca, coming in at number 51 on the list. According to the Mixbook description:
Beyond its stunning gorges and waterfalls, this lesser-explored park reveals a breathtaking array of reds, oranges, and yellows during autumn. Its off-the-beaten-path trails, tranquil ambiance, and unspoiled natural beauty offer an escape for nature enthusiasts to immerse themselves in the vibrant colors of the changing seasons. - Mixbook.com
Also on the list of 150 includes Green Lakes State Park, located in Fayetteville, New York, just east of Syracuse. Green Lakes lands at number 54.
Apart from its immaculate lakes and terrains, this underrated park reveals a breathtaking canvas of reds, oranges, and yellows in the fall. Its hidden allure, peaceful pathways, and preserved wilderness provide a calming retreat for nature lovers to delve into the vivid hues of the transitioning seasons. - Mixbook.com
The number one voted place in the USA to witness the best of fall foliage according the Mixbook survey -  Sterling Forest State Park, located in Tuxedo Park, New York, just north of New York City.
Sterling Forest State Park is a hidden gem for fall foliage viewing because it offers a less crowded alternative to other popular spots, allowing visitors to enjoy the vibrant autumn colors in a peaceful setting. The park's diverse landscapes, from tranquil lakes to dense forests, provide a unique backdrop for the brilliant reds, oranges, and golds that define the season. - Mixbook.com
Did any places in Pennsylvania get on the Mixbook survey? Well, yes. At number 30 is Hickory Run State Park located in White Haven and Oil Creek State Park in Oil City.
For the complete list, visit Mixbook.com, and happy leave peeping!
Cozy Up In This Teenie Tiny Airbnb
Located in Vestal, this teenie tiny Airbnb is perfect for anyone who wants to reconnect with nature.
Best Local Gas Station Pizza
Best Local Gas Station Pizza
Vestal Parkway Now And Then
Vestal Parkway Now And Then
More From WNBF News Radio 1290 AM & 92.1 FM