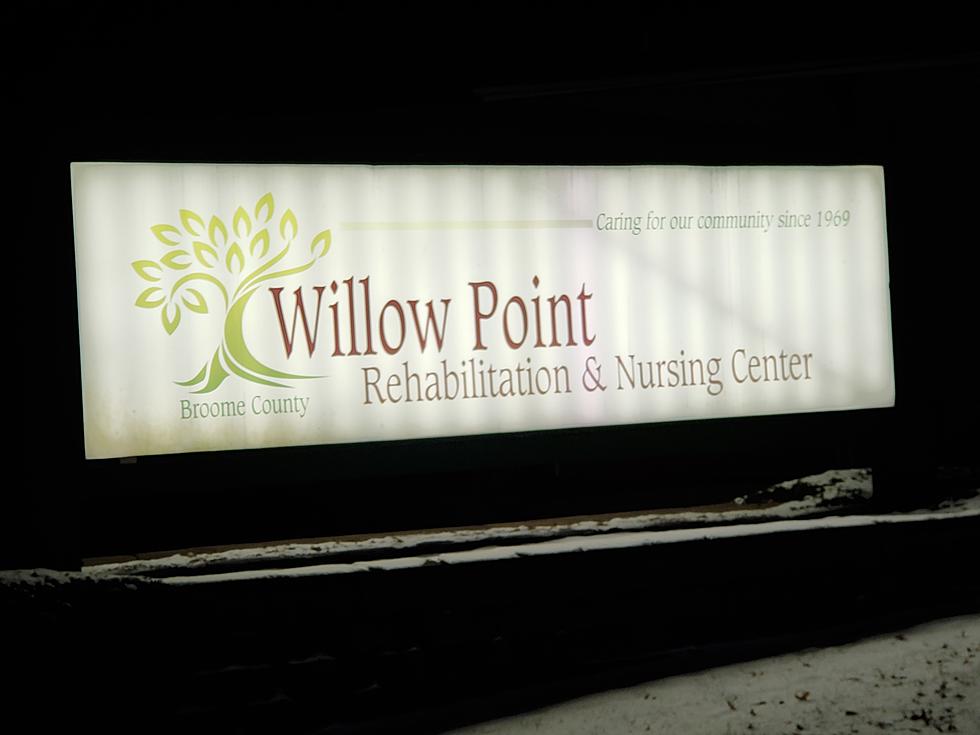 Garnar: Willow Point Consulting Contract Will Address Problems
Photo: Bob Joseph/WNBF News
Broome County Executive Jason Garnar is hoping lawmakers this month will approve a consulting contract for the Willow Point Nursing Home in Vestal.
A measure dealing with an agreement with Centers for Care LLC of the Bronx was held over at the February meeting of the county legislature. The proposed contract would pay the company $3.3 million over the next four years.
Although some lawmakers have questioned the need for the deal with the nursing home operator, Garnar said "we absolutely do need this contract."
Speaking on WNBF Radio's Binghamton Now program Friday, the county executive said "we need to keep Willow Point open." He noted there have been serious staffing and billing issues with the nursing home that must be addressed.
County taxpayers have been subsidizing the facility's operations because some insurance companies haven't been paying bills. Garnar said "we can't afford to lose 7 or 8 million dollars every two years."
During the live interview with Garnar, former nursing home administrator Ryan LaClair called into the program. He expressed some of the frustration he said he experienced during the four years he oversaw Willow Point operations.
LaClair resigned about two months ago. The county then hired Adam Aranov who had been working for another nursing home operated by Centers for Care.
LaClair said he believes the proposed contract is "irresponsible." He said he thinks "it's a terrible idea."
After hearing LaClair's remarks, the county executive said "we're not going to give up on Willow Point."
Centers for Care would be able to acquire Willow Point for $7 million under the proposed contract after four years if the county chooses to sell the facility.
Garnar said he believes that amount "is right in line" with the nursing home's value. He said he'd "had some conversations over the past few years with some entities" that had offered around $5 million for Willow Point.
Legislators Jason Shaw and Mark Whalen have raised questions about the proposed arrangement with Centers with Care. They repeated some of their concerns after Garnar spoke on the radio program.
But another legislator - Kim Myers - also called in to say she believes Garnar "is doing the right thing." She said "I think this is a good contract."
Myers said the county would not be obligated to sell the nursing home at the end of the consulting services agreement.
Enter your number to get our free mobile app
Contact WNBF News reporter Bob Joseph: bob@wnbf.com. For breaking news and updates on developing stories, follow @BinghamtonNow on Twitter.
KEEP READING: Here are the best places to retire in America
LOOK: Famous Historic Homes in Every State
LET'S GO: The most popular historic sites in America
More From WNBF News Radio 1290 AM & 92.1 FM