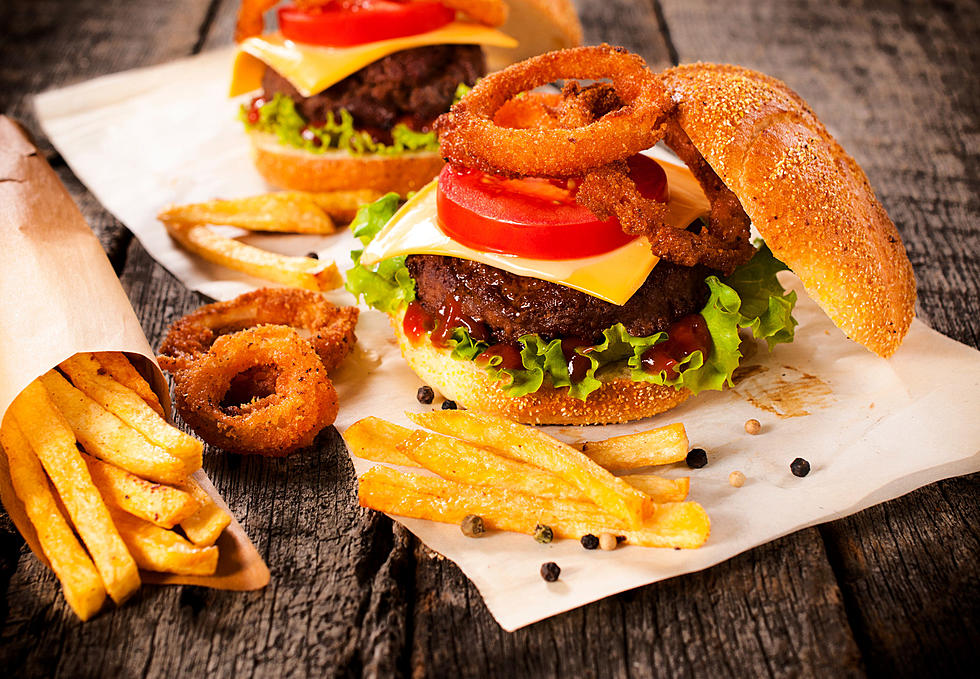 [GALLERY] The Best Southern Tier Hamburgers Can Be Found Here
ThinkStock
Here I go again. Ready to write an article just before lunchtime, and the thought of a delicious hamburger has just come to mind. How this stuff just pops into my head, I just can't explain.
If you are like me and love hamburgers, I'm sure you have your personal favorite as far as how it's cooked and what items and condiments you add to it. I have to confess, when I was growing up, I did not like hamburgers. I think it may be because our home-cooked hamburgers were too thick, and I preferred a thinner patty.
Even though my tastes changed and I began to enjoy hamburgers, I still prefer a thin or single hamburger. You won't find me eating a double, triple, or whatever the latest hamburger craze is.
What is my perfect hamburger? Cooked medium, tomato, American cheese, grilled onions, grilled mushrooms, mayo, and ketchup on a sesame seed bun (thin bun, not thick.)
Add piping hot skin-on french fries, and I'm in heaven. Okay, a thick milkshake as a desert is the ultimate meal for me, but it had better be real thick. No wimpy milkshakes allowed.
How about you? What is your favorite type of hamburger and what do you add to it for that perfect taste? If it's a hamburger made somewhere in the Southern Tier of New York, outside of you making one yourself, where do you go?
We took a look at Yelp! to find out what some of the favorite places are for hamburgers in the Southern Tier of New York. These are customer rated with positive reviews, so if yours isn't rated on Yelp!, go give them a positive rating and review.
via Yelp!
H/T to Besty Warner (our intern) for working hard to put this gallery together!
Top Rated Southern Tier Burger Places According to Yelp
Four Super Important Grilling Safety Tips
Yelp's Best-Rated Ice Cream Shops In Your County
More From WNBF News Radio 1290 AM & 92.1 FM