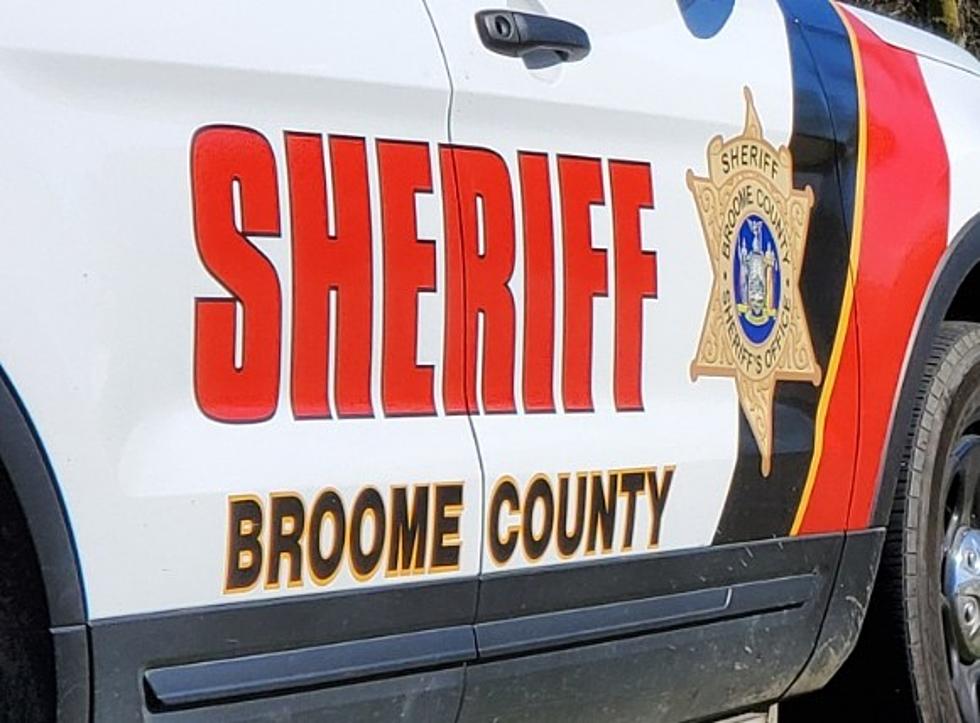 Four Accused of Stealing UTV and Trailer in Kirkwood
Photo: Bob Joseph/WNBF News (file)
Four people are being charged in connection with the theft of a Utility Terrain Vehicle on Old State Road in the Town of Kirkwood during the late night hours of October 2.   
Broome County Sheriff's officials say 45-year-old Michael Benedict of Binghamton, 42-year-old Stephen Parson of Greene along with 56-year-old Melissa Johnson and 36-year-old Patrick Hill, both of Smithville Flats were arrested in the incident.  
According to a report from the Sheriff's office, patrols responded to an area of 581 Old State Road with a call about a 2020 light utility trailer with a 2020 Polaris side-by-side UTV mounted on it being stolen. 
A neighbor heard a vehicle with a loud muffler and a commotion outside and investigated.  He told authorities he saw a dark-colored, older-model pickup truck towing the trailer westbound on Old State Road throwing sparks on the ground from the trailer jack dragging on the pavement. 
The neighbor said he knew the trailer and UTV had been parked near his home as the owner lives out of town. 
Deputies tracked the gouges in the road for several miles to Monroe Street in the City of Binghamton where they found the trailer and its mangled jack.  The UTV, however, was gone. 
While Deputies were talking to the residents on Monroe Street, they saw a 2005 Nissan pickup truck matching the description given by the neighbor on Old State Road drive by with four people inside. 
Authorities stopped the truck with Benedict, Parson, Johnson and Hill inside and determined the UTV had been taken to another location on the Southside of Binghamton.  The vehicle was found on Cross Street. 
All four suspects are charged with two counts each of felony Grand Larceny and were sent to the Broome County Jail. 
Meanwhile the Skaneatelas resident who owns the UTV and trailer got the unwelcome call from authorities in Broome County informing them of the theft and damage. 
35 Famous People With Ties to the Binghamton Area
11 Things That Scream Upstate New York
If you need to know anything about Upstate New York, know that its culture and tradition is distinct from the rest of the state.
Some things just make you sit back and say "wow, this is SO Upstate New York..."
More From WNBF News Radio 1290 AM & 92.1 FM