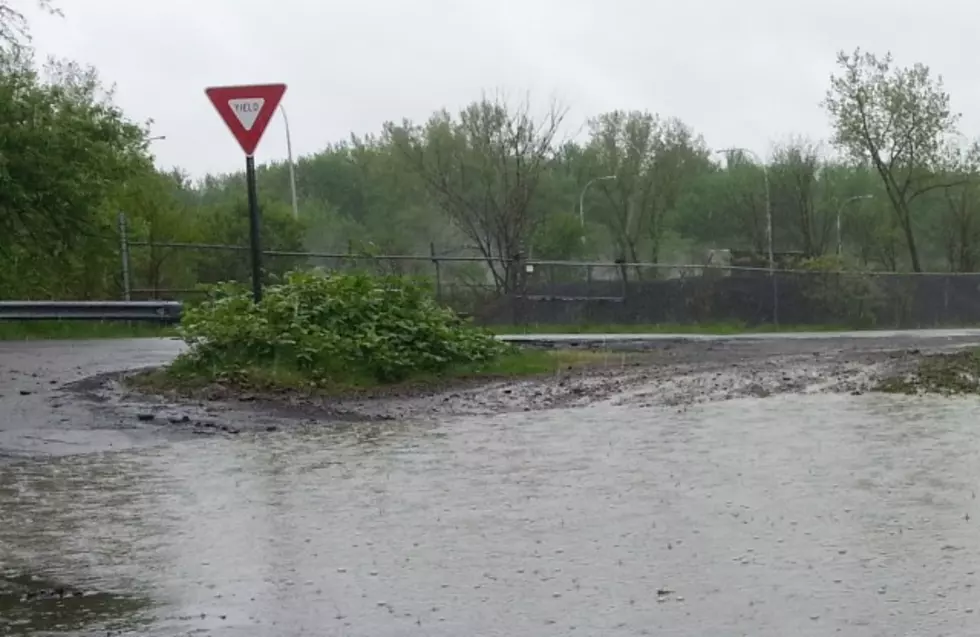 Flash Flooding Clean Up in Twin Tiers
Photo: Bob Joseph/WNBF News (file)
The region is cleaning up from flash flooding as a result of heavy rain July 18 from what remained of Hurricane Barry. Urban flooding even prompting some City of Binghamton lawmakers to move to higher ground.
The National Weather Service in Binghamton issued a Flash Flood Warning in the late afternoon and evening as many creeks prone to flooding like Choconut Creek in Vestal and Little Snake Creek in Conklin quickly rose and urban underpasses flooded.
Some cars on Emma Street in Binghamton and Gannett Drive at C.F.J. Boulevard in Johnson City became stuck in flood water.  The Broome Fire Wire reports a person stuck in the vehicle on Gannett Drive had to be rescued at 4:50 p.m. by Johnson City firefighters.
Fire crews were also called upon to pump out flooded basements including some residences on Grand Avenue.
City Council moved operations upstairs from the Council Chambers as water threatened.
All businesses in the Campus Plaza in Vestal are open after the parking lot at Applebees restaurant filled with water, stranding cars.  That same parking lot filled with water last September 17, forcing the business and a nearby bank to be closed the following day.
Local Emergency Services officials reported no serious injuries resulting from flash flooding.
Motorists could still encounter debris washed across roadways.
More From WNBF News Radio 1290 AM & 92.1 FM