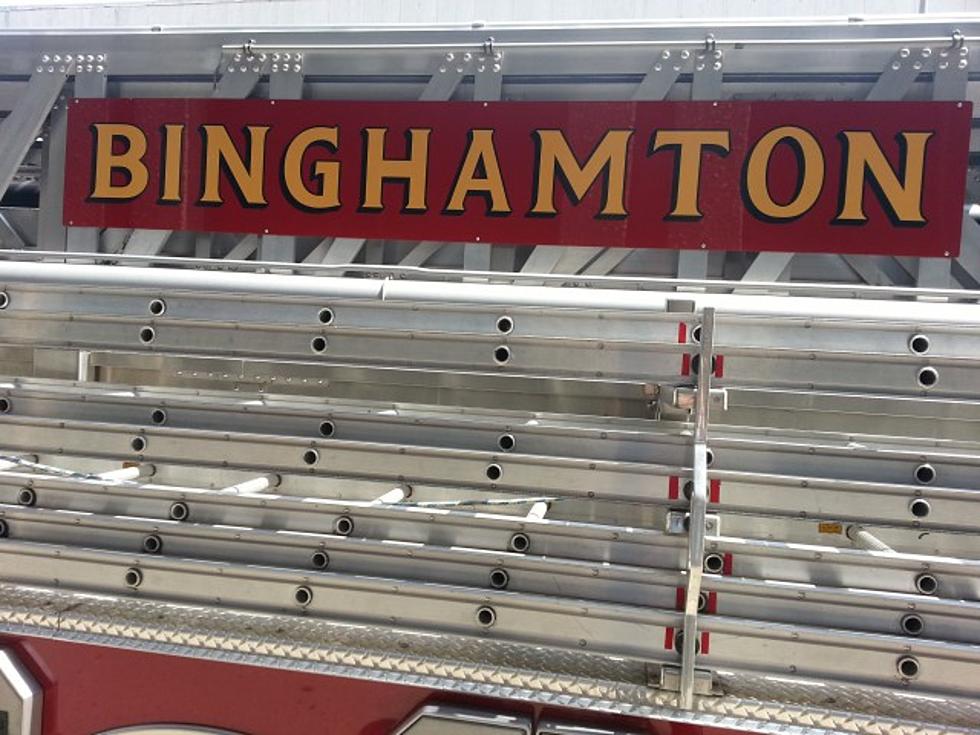 Fire Damages House on West Side of Binghamton
Photo: Bob Joseph/WNBF News (file)
A portion of a two-story apartment house on Binghamton's West Side sustained heavy damage due to a fire.
Authorities say the blaze at 148 Oak Street was reported at 8:53 p.m. Sunday. The house is located between North Street and Gerard Avenue.
City fire department duty chief Michael Griffis said there was extensive damage on the first floor of the two-family wood frame structure. The blaze extended to part of the second floor.
Griffis said two people were in the building when the fire broke out. He said no injuries were reported to residents or firefighters.
The Red Cross was called to assist the residents.
The blaze was brought under control after about 15 minutes. The cause of the fire is under investigation.
Griffis said firefighters were on the scene until about 10:30 p.m.
For breaking news and updates on developing stories, follow @BinghamtonNow on Twitter.