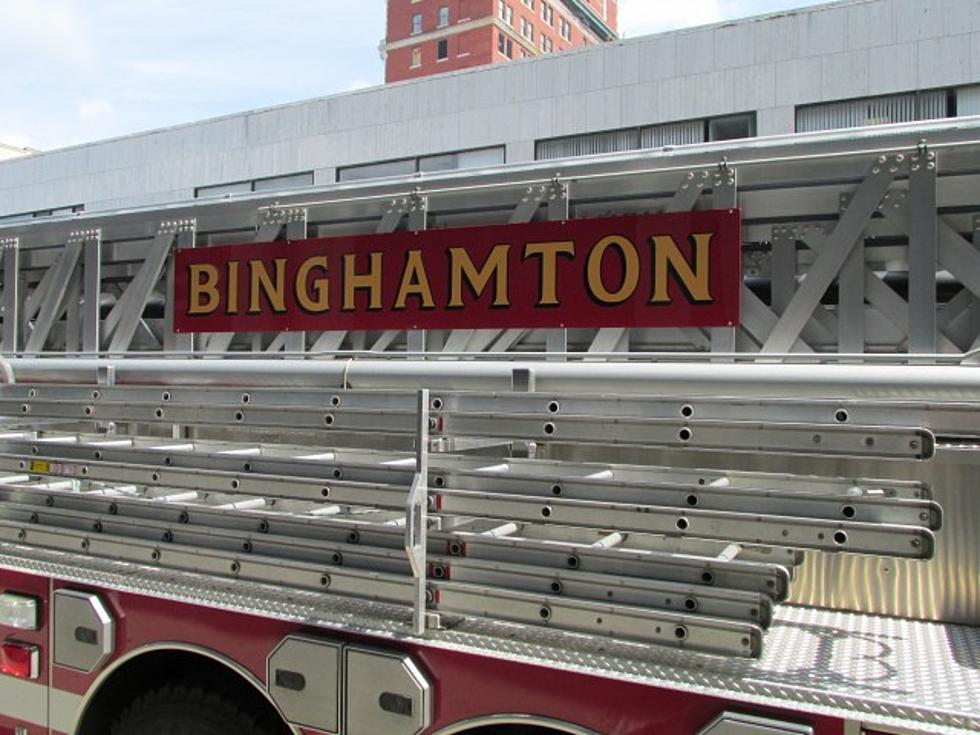 Fire at Town & Country Apartments Investigated
WNBF News/Roger Neel Photo
Binghamton fire investigators are looking into the cause of a smoky fire that briefly trapped some occupants of a building in the Town & County apartment complex at 3:52 a.m. May 2.
The fire at the North Side, Binghamton apartment complex on Roberts Street was reported shortly after 3:30 with early indications that some people were trapped on the third floor of Building 13.
Authorities arriving on the scene found smoke and a fairly small fire but damage to the building has left several tenants looking for temporary places to stay.
Firefighters had the blaze out less than a half hour later.  There were no injuries.
The Southern Tier Chapter of the American Red Cross says it is assisting 12 people from four apartments who were displaced by the fire.