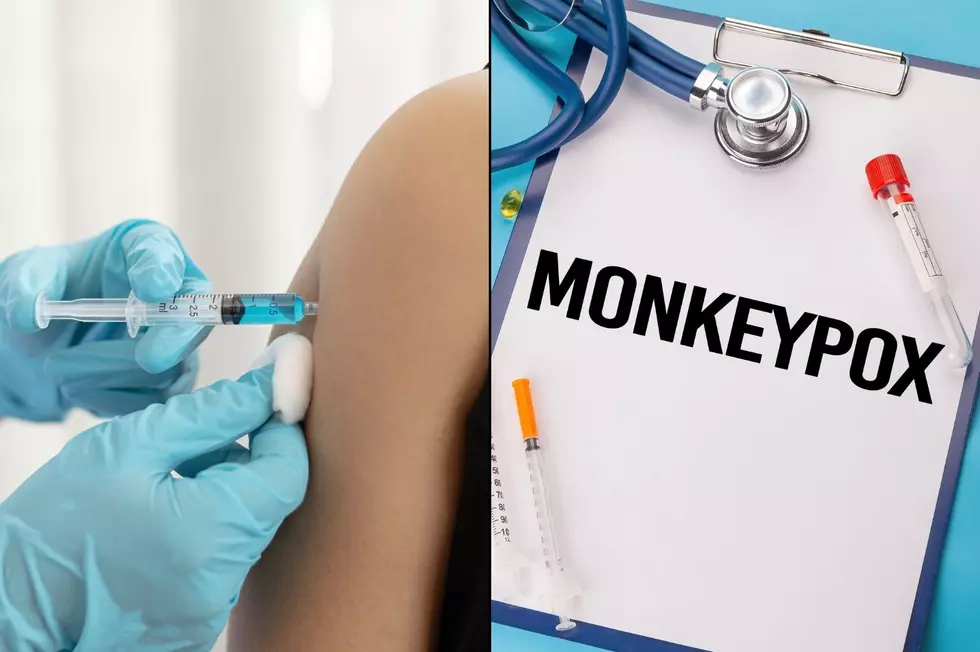 Are You Eligible for the Monkeypox Vaccine in New York?
Canva.com
On Wednesday the New York State Department of Health announced that it is expanding monkeypox vaccine eligibility to include those at risk of exposure.
New guidelines to halt the spread of monkeypox are focused on those who are at an increased risk of exposure to the virus and will make over 15,000 additional doses available. Those at increased risk of exposure include individuals with recent exposure to a suspected or confirmed monkeypox case within 14 days, members of the LGBTQ+ community, individuals who have had skin-to-skin contact with someone in a social network experiencing monkeypox activity, and any individual who may be at risk of future exposure to infection with monkeypox, even though they are not at high risk of recent exposure.
In the press release, State Health Commissioner Dr. Mary T. Bassett said "By expanding eligibility, we are hopeful that many more New Yorkers will get immunized and prevent further transmission. This distribution plan, and the eligibility expansion, will enable us to get the vaccine to more individuals across the state before they are exposed."
According to the Department of Health's website, there have been 3,668 confirmed monkeypox cases in the state of New York, only two of which have come from Broome County. As part of the expanded eligibility, Broome County will receive 40 of the available 3,840 new vials of the monkeypox vaccine, with each vial containing four to five doses of the vaccine. In total, Broome County will be able to vaccinate somewhere between 160 and 200 people as part of this expanision.
These Seven College Students Vanished In New York State
When each of these young people vanished, they were college students in the state of New York.
If you have any information on the whereabouts of any of these individuals, please reach out to the New York
Missing Persons Clearinghouse
by calling 1-800-346-3543.
New York Counties With The Highest Property Taxes
The homeowners in which New York counties pay the most in property taxes? See the answer to that as well as how our Southern Tier counties stack up (info pulled from
Tax-Rates.org
).
More From WNBF News Radio 1290 AM & 92.1 FM