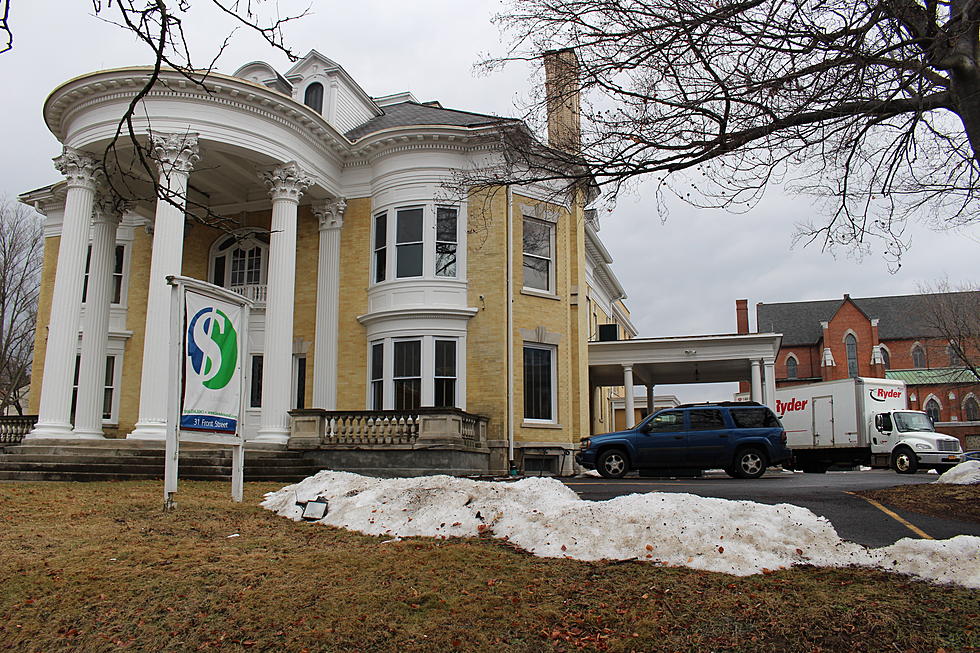 Decker Development Proposal Tabled by Binghamton Planning Commission
Photo: Bob Joseph/WNBF News)
The future of a historic property in the City of Binghamton is still up in the air following a crowded meeting on January 14 to talk about a proposal for the development of student housing at the site.
Developer Josh Bishop has proposed converting the Decker Mansion at 30 Front Street into student apartments with 34 beds.
Some local businesses and other real estate interests told the Binghamton City Council Planning Commission the city needs to maintain a healthy base of available rental units.  A good number of those units in the City are dedicated to housing for Binghamton University students bringing what some say is hundreds of millions of dollars into the local economy.
Some residents near the proposed West Side development say there is enough student housing in the region and more would have a negative impact on already stressed neighborhoods.  Preservation groups have also opposed the plans questioning how the conversion of the mansion will impact the historic architectural treasures of the structure.
The Planning Commission has tabled the proposal with another hearing set for March 11 when it could hear about greatly revised plans by the developer or other ideas that were brought up at the Monday hearing including a hospice facility, art gallery or museum.
More From WNBF News Radio 1290 AM & 92.1 FM