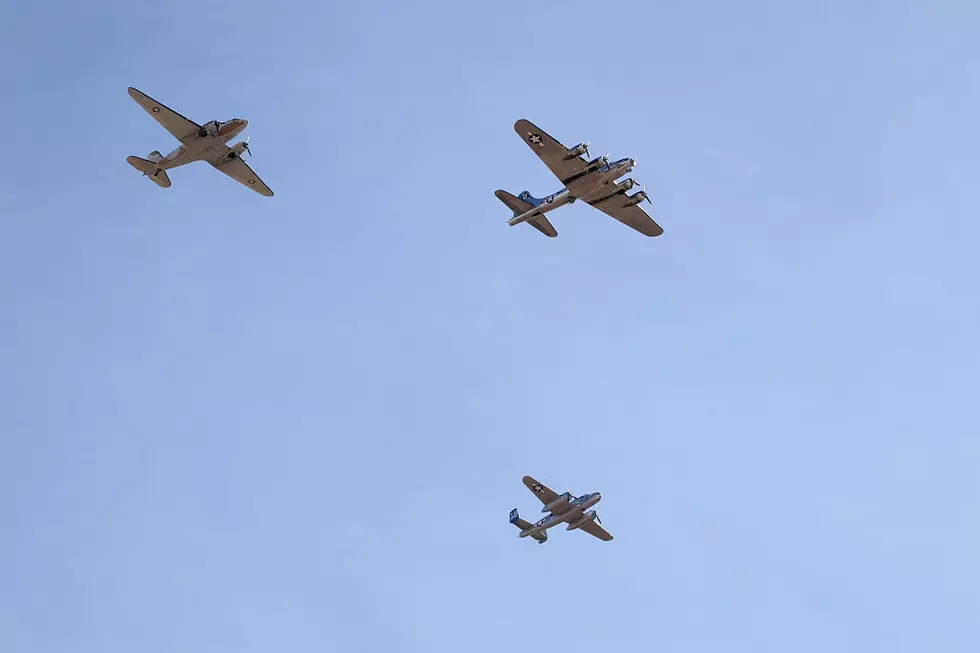 You Can Ride In A WWII-era Plane Down The Road From Binghamton
Christian Petersen / Staff / Getty Images
For as song as I can remember, I've had a fascination with aircraft. It's so amazing that we are able to send tons of metal into the sky and fly from one destination to another. The first time I boarded a 747 airplane, my first thought was how can this thing, which is about four times larger than my house, get into the air?
I also love to check out vintage aircraft as well, more specifically aircraft from wartime. And there is a really cool museum that's about a two hour drive northwest of Binghamton, in Geneseo, New York, which is just below Rochester.
It's the National Warplane Museum, located at the Geneseo Airport. They boast a large collection of according the the website, including a C-47 'Whiskey7', C-130A 'Saigon Lady', C-119 -'Flying Box Car, C-45 Expeditor, Fairchild PT-26, C-47 Dakota, Antonov- AN-2, Aeronca L-16A, Searchlight and DUKW.
Some of the aircraft are available for rides, including the L-16 Champ and C-47 "Whiskey 7."  I can tell you from experience, it's a lot of fun. In the past, I got the chance to ride in a C-17 Refueler, and ride along with the Army Parachute Team. It was a long time ago, and unfortunately, I don't remember the type of aircraft.
The National Warplane Museum has several events throughout the year, including an airshow (June 4th & 5th), local flying aces event, Yankee air pirate challenge, and many others, according to their 2022 calendar. And the museum isn't just about the aircraft, it features what living was like in the 1940s, displays, wartime vehicles and a Link Simulator.
The museum is "dedicated to the preservation of WWII, Korean War, and Vietnam era aircraft, equipment, and the stories of the men and women who served our country at home and abroad." If you are looking for a fun day trip from the BInghamton, area, and love to learn about the history of wartime aircraft, The National Warplane Museum in Geneseo is a great place to check out.
Talk a Walk on the Wild Side at the Rosamond Gifford Zoo in Syracuse
The Rosamond Gifford Zoo at Burnet Park in Syracuse is very affordable and has some unexpected surprises that will keep you coming back over and over.
The Southern Tier is Beautiful! Check Out 13 Colorful Pieces of Public Art In Our Area
Don't ever let anyone tell you the Southern Tier isn't a beautiful place! Binghamton and it's surrounding areas have plenty of amazing, murals, sculptures, and memorials that make you stop and look!
Four World Records Set In The Binghamton Area
There are several Guinness Book of World Record holders from the Southern Tier. Take a look
More From WNBF News Radio 1290 AM & 92.1 FM