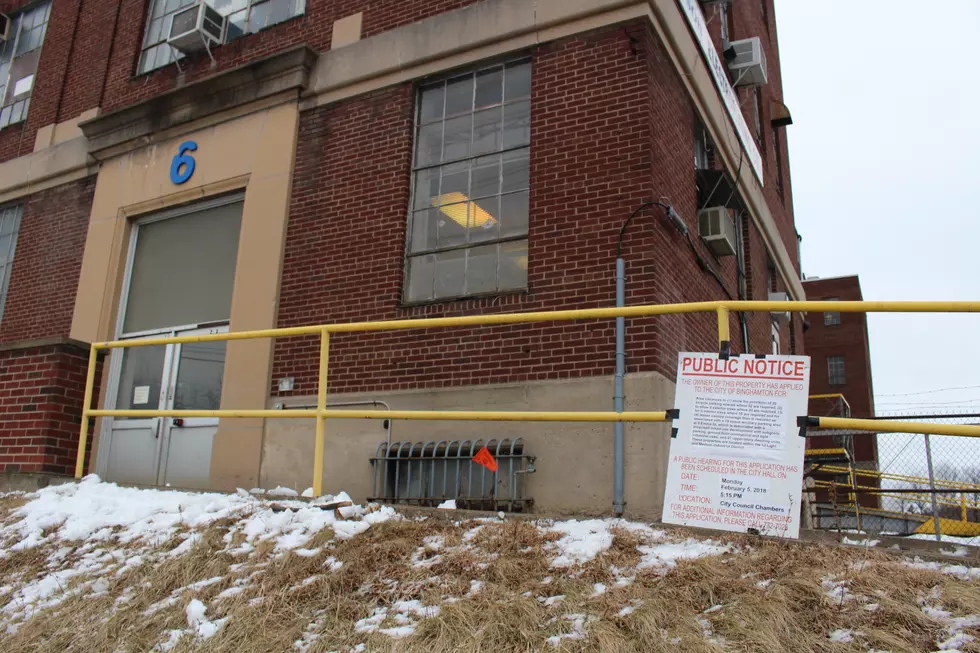 Cleanup Work Planned for Emma Street Project Site
Photo: Bob Joseph/WNBF News
State environmental regulators are assessing what steps may be needed to prepare the site on Binghamton's West Side for a $20 million redevelopment project.
Paulus Development of Syracuse plans to convert the four-story former Ansco camera factory into a residential and commercial complex.
The Department of Environmental Conservation is seeking public comment on a Brownfield Cleanup Program application for the property on Emma Street.
Developer Matthew Paulus plans to develop nearly 100 lofts at the site, which also had been used as a cigar factory early in the 20th century. The proposed project also would include about 50,000 square feet of commercial space.
State records show five spills have been reported at the old factory site and a related parking lot on the west side of Emma Street.
It hasn't been determined what cleanup measures might be required before the proposed project can move forward.
Information about the remedial measures that may be taken can be found at the Broome County Public Library in downtown Binghamton.
The agency will accept comments on the cleanup application until April 6.
For breaking news and updates on developing stories, follow @BinghamtonNow on Twitter.