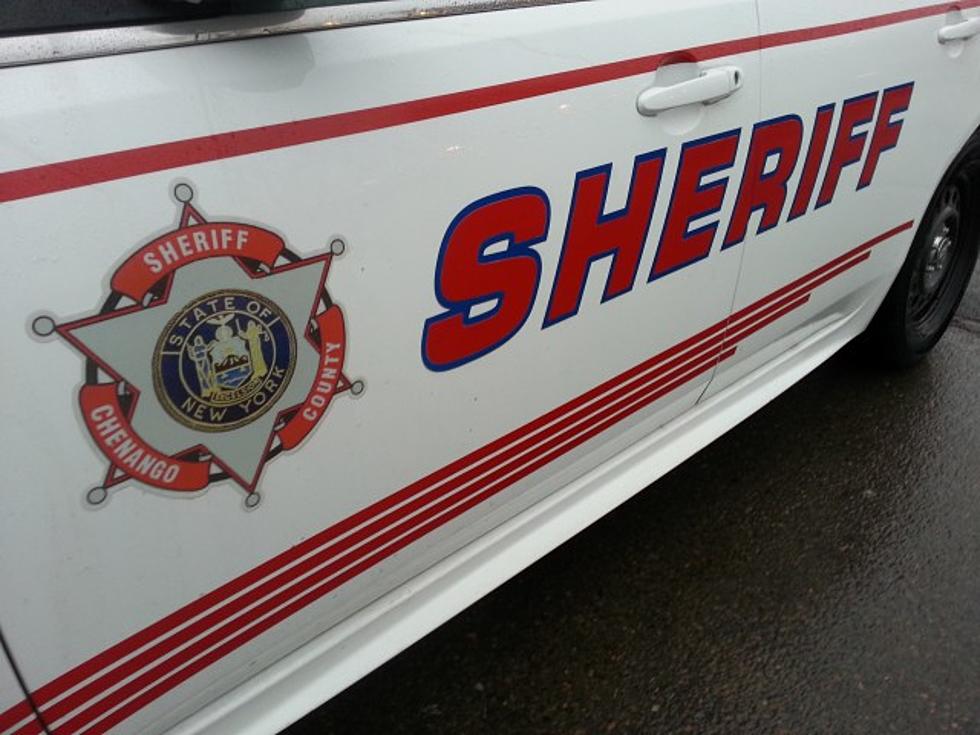 Elderly Couple in Chenango County Attacked and Robbed
Bob Joseph
During the early morning hours of October 24, 2023, the Chenango County Sheriff's Office 911 Center received a distressing complaint regarding an elderly couple who had been attacked by another individual. The incident took place near the border of Chenango and Broome County, prompting both counties to dispatch law enforcement officials to the scene.
According to Chenango County Sheriff Ernest Cutting, the victims reported that Garrett C. Huffman, who was serving as their Home Healthcare Aid, had assaulted them throughout the late hours of October 23 and the early hours of October 24. Huffman then allegedly forced the victims to hand over their debit card and signed checks before fleeing the scene in their vehicle. Emergency Medical Services (EMS) immediately responded and transported the victims to the hospital due to the serious nature of their injuries.
Following an extensive investigation, Chenango County Sheriff's Detectives say they tracked Huffman to the state of Pennsylvania and later back to Broome County. Armed with the information gathered during their investigation, a felony Arrest Warrant was obtained, leading to Huffman's subsequent arrest. The Broome County Sheriff's Office successfully located Huffman at a specific address and took him into custody without incident.
Huffman was then transported to the Chenango County Sheriff's Office, where he faced numerous felony and misdemeanor charges. At the Centralized Arraignment at the Sheriff's Office, Huffman was arraigned and remanded to the Corrections Division on $50,000 cash bail or $100,000 bond. The suspect is scheduled to appear in the Town of Afton Court on a later date to face the charges brought against him.
In a post to Facebook, Sheriff Cutting commended law enforcement agencies for their swift response and collaboration in apprehending Huffman within hours of the heinous act of violence against the elderly victims.
The Sheriff also drew attention to Huffman's prior criminal record, stating that the suspect was either out on bail or had been released without bail for a violent felony committed in Broome County. Sheriff Cutting expressed his belief that this incident highlights the failings of the Bail Reform in place.
In addition to the Chenango County Sheriff's Office, the efforts to locate and apprehend Huffman were supported by the Broome County Sheriff's Office, New York State Police, Pennsylvania State Police, and the Southern Tier Crime Analysis Center.
Garrett C. Huffman, a 35-year-old resident of Nineveh, New York, was arrested and charged with several serious crimes, including robbery, assault, strangulation, grand larceny, criminal mischief, and endangering the welfare of the elderly.
It is important to remember that all charges mentioned are allegations, and the suspect is presumed innocent until proven guilty in a court of law.
15 Ways to Avoid Falling Victim to Crimes of Opportunity
Protecting your valuables is often a matter of being aware of potential risks. These tips could help save you from what police call crimes of opportunity.
Gallery Credit: Cindy Campbell
Stars Who Were Convicted or Charged With Crimes
Here are 25 celebrities who have been convicted or charged with crimes, ranging from minor felonies to serious offenses.
Gallery Credit: Claire Epting
More From WNBF News Radio 1290 AM & 92.1 FM