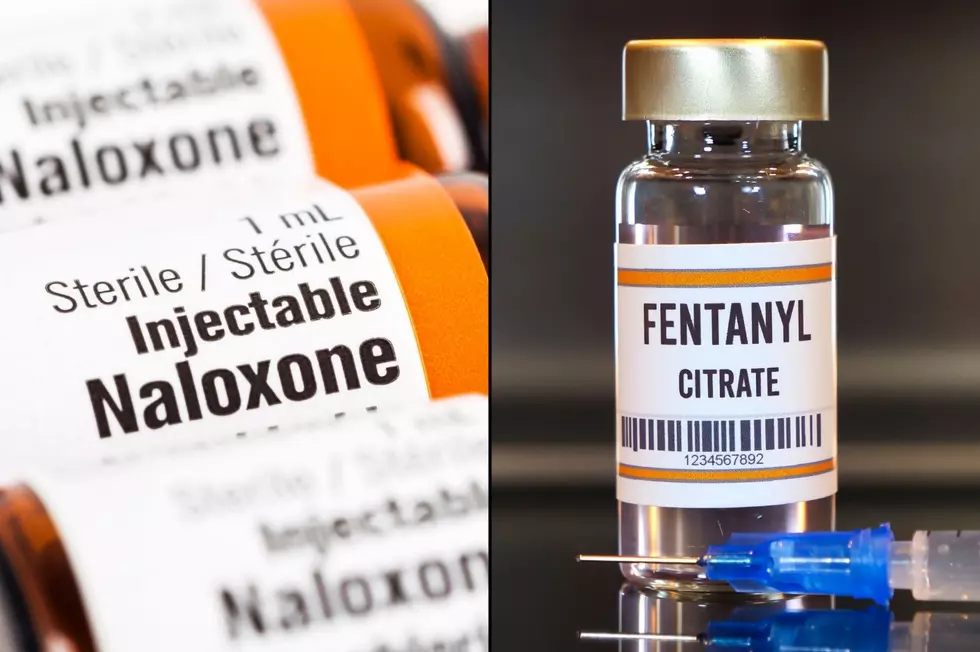 Broome Reports a Spike in Drug Overdoses
Canva.com
The Broome County Health Department says it has received reports of increased suspected drug overdose deaths during the past few days.
According to a news release issued by Broome County officials late Friday, December 9, here have been a total of 75 suspected overdoses in Broome County to-date, compared to 54 deaths last year.
The Broome County Opioid Awareness Council (BOAC) is encouraging those with substance use disorder to practice harm reduction strategies, like never using alone (call 1-800-997-2280 to talk to someone, judgement-free), keeping fentanyl test strips on-hand and having Narcan kits available.  Anyone on the site of an overdose should call 911 immediately.
There are programs to train people on how to administer the overdose reversal drug.  Trainings are available both virtually and in-person.
Community resources are available locally, free of charge with Narcan trainings:
The Addiction Center of Broome County: 

30 State Street, Binghamton, NY, 13901

. (607) 723- 7308.
Helio Health: 

249 Glenwood Road, Binghamton, NY, 13905

. (607) 296-3072.
Southern Tier AIDS Program (STAP): 

277 Main Street, Johnson City, NY, 13790

. (607) 237-0497
Truth Pharm: 

49 Pine Street, Suite 6, Binghamton, NY, 13901

. (607) 296-3016.
United Health Services (UHS): (607) 762-2200. For UHS Addiction Medicine, call (607) 762-2901.
Residents interested in connecting with available resources can reach out by email or on Facebook.
Under the Good Samaritan Law, all those involved when seeking assistance regarding a possible overdose are protected from arrest when calling 911.
In addition, the council is encouraging residents to talk to their Health Care provider about prescribed medications as the nation is seeing a shortage of products including Adderall.  BOAC says it's important to discuss a safety plan with providers if you are not able to get your medication.   Officials urge patients not to take another person's medication and only obtain a prescription from a licensed pharmacy.
They warn: traffickers are manufacturing counterfeit pills that my contain fentanyl and methamphetamine.
Here Is How To Blur Your Home On Google Street View
Read More: "Who Are These People?" Do You Know These Famous Upstate New Yorkers?
No cheating. See how well you know these statuary giants of famous upstate New York figures. The answers are at the end. Good luck!
More From WNBF News Radio 1290 AM & 92.1 FM