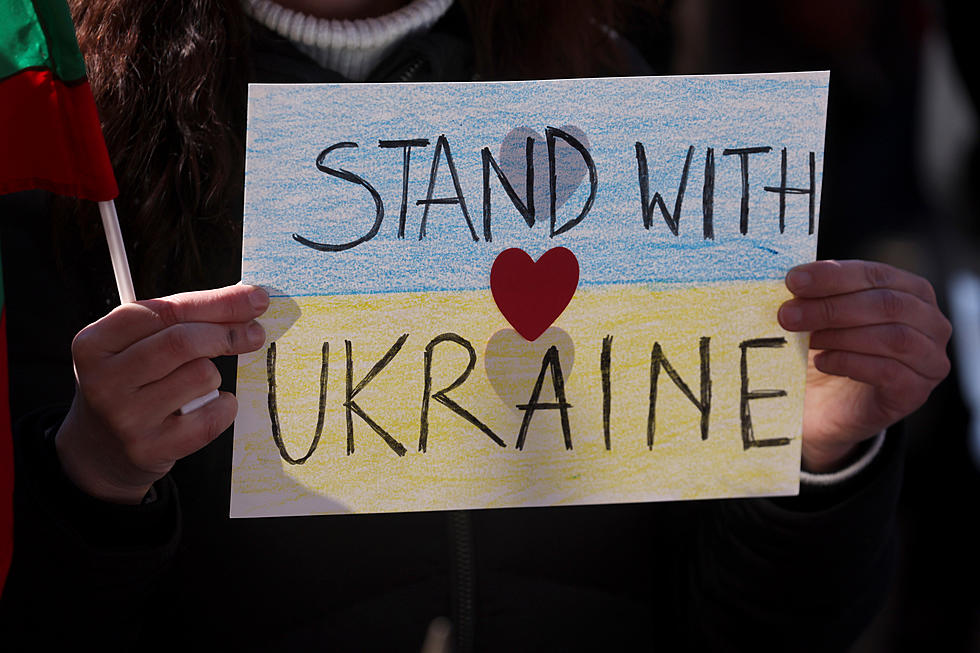 Broome Executive Welcomes Ukrainian Refugees
Scott Olson/Getty Images
Broome County Executive Jason Garnar wants to make sure officials in Washington know the Binghamton-area is ready to welcome Ukrainian refugees.
The Democrat Friday, March 4 sent a letter to President Joe Biden saying Broome County has historically been a safe haven for refugees fleeing war and already is home to a large Ukrainian population.
Garnar says the area is "ready, willing and able to assist anyone who is in need of a home - whether it be temporary or permanent – as a result of the violence in Ukraine."  
The Binghamton area, in addition to a diverse population, including many Eastern Europeans, has several support and community agencies like the American Civic Association, to help newcomers adjust to their new surroundings.
Support for Ukraine was also evident March 6 as dozens turned out at Binghamton City Hall for a demonstration against the Russian invasion.
15 Ways You Can Help People in Ukraine Right Now
As Americans watch events unfold in Ukraine, many wonder how they can help. Below is a list of organizations responding to the crisis in Ukraine along with information on how you can support their various missions.
READ MORE: Here are 50 ways you can improve your work from home lifestyle
9 Monsters, Myths, and Mysteries of Upstate New York
Amongst Upstate New York's small town charm and marvel lies some monsters, myths, and mysteries.
Here are 9 Monsters, Myths, and Mysteries of Upstate New York...
More From WNBF News Radio 1290 AM & 92.1 FM