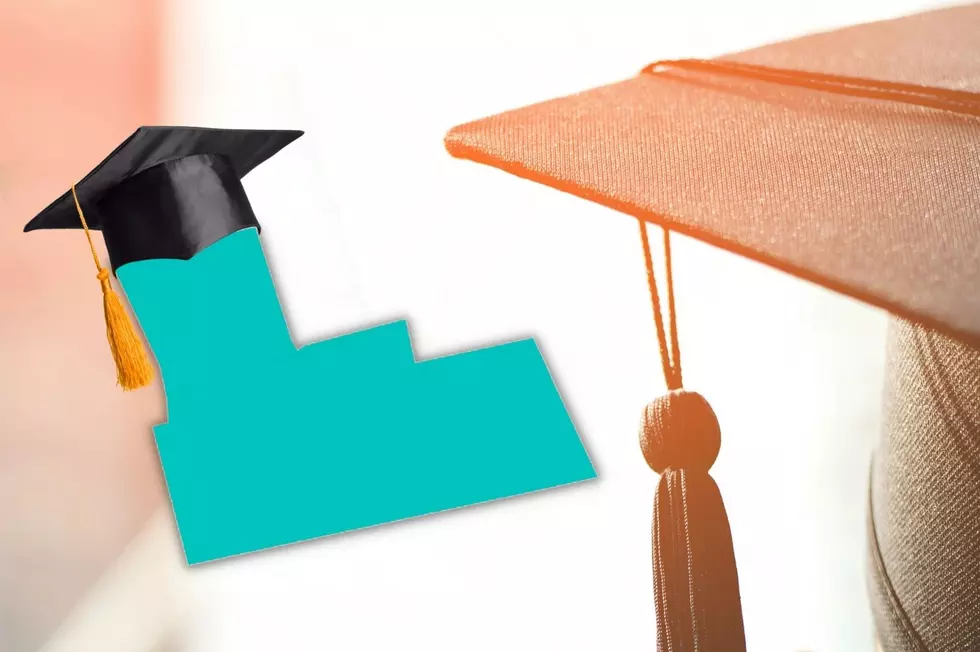 GRADUATION ROUNDUP: 2022 Broome County High School Graduation Ceremonies
MapChart/Canva
Where has the time gone? It seems just like yesterday that I announced on the radio that my daughter, Tara was born. Here it is 17 years later and she's going to graduate from high school later this month.
I'm happy for her but at the same time, it's breaking my heart. My little girl is growing up and before I know it, she'll be out on her own. It's a crazy feeling for sure. WHERE DID THE TIME GO?
Apparently, I'm not the only one, because I've talked to other parents that are going through the same thing.
Luckily, we've mostly moved a little pass the hoops we had to jump through in 2020, with socially-distanced graduations after a school year full of protocol, bouncing back and forth between in-person and remote learning, etc. Some graduations even went the route of drive-thru and virtual commencement ceremonies.
Is your child graduating this year? Do you have a niece or nephew that is graduating from a Southern Tier high school? Check out the list below to see the date and time.
GRADUATION ROUNDUP: Broome County High School Graduation Ceremonies
Graduation season is upon us! Take a look at when and where students each of Broome County's high school will be taking their next step in life
MORE THAN YOU THINK: Notable NFL Players Born In Upstate New York
Many football heads point to Florida, California, and Texas as the biggest hubs of football talent, but upstate New York has had its fair share of players to become difference makers in the NFL.
Take a look at the players born in upstate New York who have lived the NFL dream!
More From WNBF News Radio 1290 AM & 92.1 FM