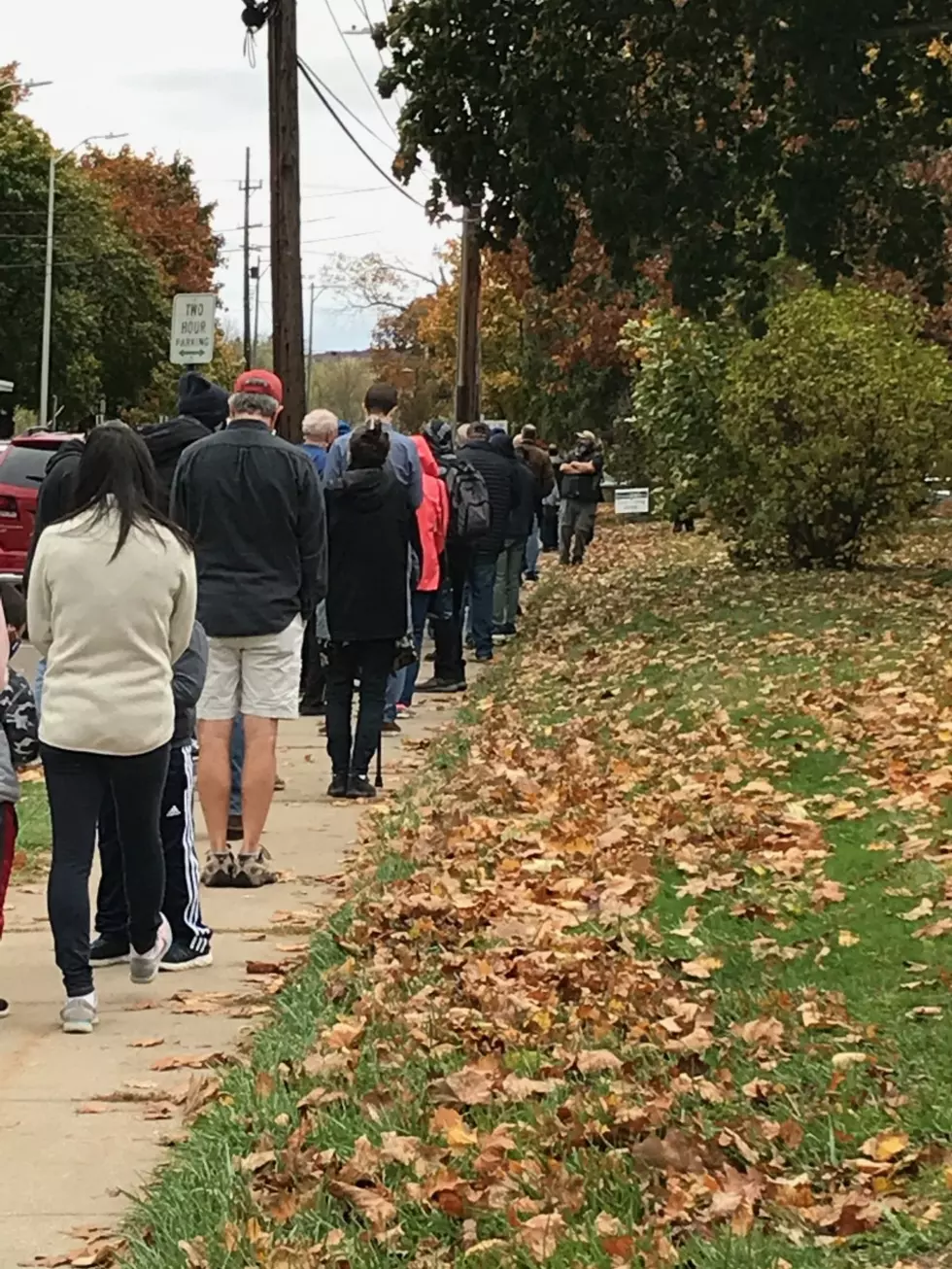 Broome County Early Voting Hours Extended
K.B. Grey/ Townsquare Media Binghamton
The Broome County Board of Elections is adding hours to the remaining days of early voting at the four  designated polling places in response to record turnout.
Officials say all Broome County voters are eligible to vote at designated times at the Broome County Public Library on Court Street, Binghamton, George F. Johnson Memorial Library in Endicott, the Oakdale Mall between Ruby Tuesday's and the entrance to the former Macy's store on the Reynolds Road side of the Mall and the Taste NY building at Cornell Cooperative Extension on Upper Front Street (840 Front St. just off Interstate 81) in the Town of Dickinson.
Enter your number to get our free mobile app
The new hours now are October 28 to October 30 9 a.m. to 6 p.m., October 31 (Halloween) 9 a.m. to 5 p.m. and November 1 9 a.m. to 5 p.m.  That is an addition of six hours to the original schedule.
The Board of Elections offices will also have extended hours to allow additional access to Absentee Ballots October 28 until 7 p.m. and October 31 from 9 a.m. to noon.
BOE officials say Broome voters have set several new daily records for early voting this year. From the first day of pre-election day balloting on October 24, residents reported waiting in line for as little as 10 minutes to over two hours, sometimes in the rain, to cast their ballot.
Reasons for casting ballots early that were given by voters included wanting to make sure they registered their vote in a contentious election year, concern over the reliability of mailing in ballots, having to work on November 3.
People who have filled out absentee ballots who don't want to mail those in can go to an early polling location, skip the line and hand their ballot directly to the poll worker.
Of course, the usual neighborhood polling locations will be open for voting on Election Day itself, November 3.
For information on voting in Broome County, go to www.Broomevotes.com or call the office at (607) 778-2172.
Five Photos That Show Binghamton's Rich History
More From WNBF News Radio 1290 AM & 92.1 FM