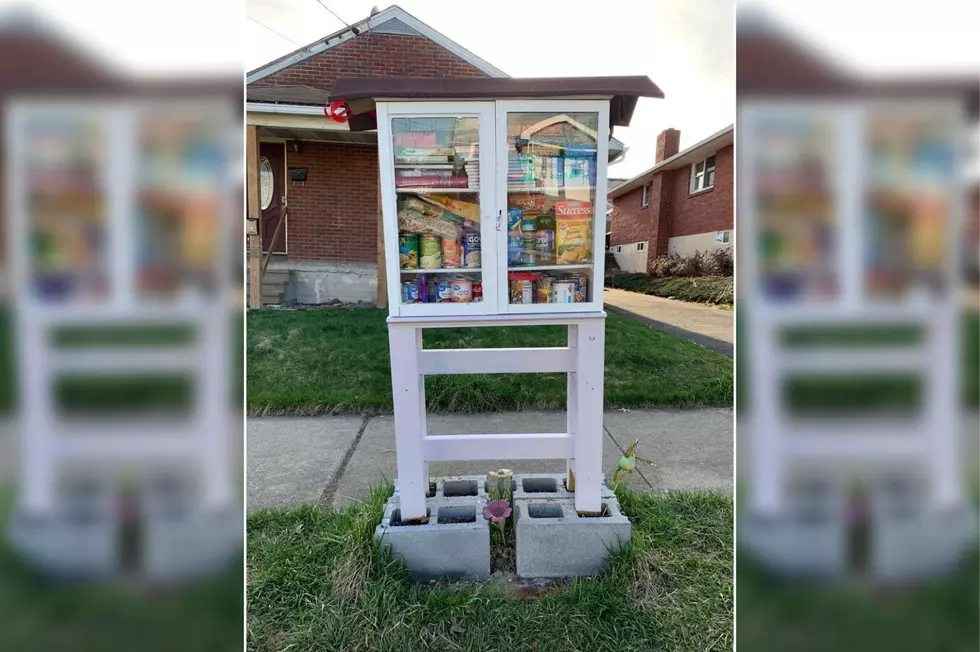 Neighbors Helping Neighbors, Binghamton's Informal Food Pantry
Credit: Madison Burton/Canva.com
As a Union-Endicott High School sophomore, Madison Burton decided to create a little library with a cabinet outside her home. But when the cabinet doors fell off, it made way for the start of an informal food pantry that's helped dozens of people get access to food when they've needed it most.
Now a junior, Burton runs a Facebook group with nearly 700 members called "Feeding Broome." The group has a simple mission, help people in need get access to food.
"I actually started it up as a free little library and then long story short, the doors fell off of the cabinet and it was the middle of winter," said Burton. "And I couldn't fix it in the middle of winter because I didn't want to stay out in like 20 degree weather so I let it sit empty and took the books out. And one day I came by and there was just food on one of the shelves."
She immediately identified the idea as a great way to take in food donations and help people in need. But as the idea started to spread, she needed a better way to manage it.
"It kind of escalated from there and people from the community started bringing boxes to my door. And it looks like I'm preparing for the apocalypse, I have so many canned goods so I should probably start a Facebook group so I can coordinate when I need donations and it kind of turned into something much more different than a small group of 20 people. It kind of turned into a food resource."
The group grew, with more people joining not because they needed help themselves, but to volunteer to help Burton and provide information on food resources from other organizations. It came as a surprise to Burton, who quickly realized the group no longer belongs to her, but to the community as a whole. She estimated that the group helps at least 50 people per month get access to the food they need.
With so much responsibility, it's easy to forget that Burton is still just a high school junior, but one of her assignments helped shape the way she views her Facebook group.
"For my summer English assignment I had to read a book by Matthew Desmond called 'Evicted' and it talks a lot about poverty and food insecurity and housing insecurity," she said. "And when I read that and realized that I'm impacting the community in such a positive way it kind of opened my eyes to just how much people need help and they can't get it from say the government or other places."
As for parting thoughts, the exceptional teenager said "For me, thinking about how many families have gotten help through Feeding Broome, it makes me feel grateful for what I have and really happy, mostly because of children. I know a lot of families include little kids and it makes me feel proud that I started this."
Take a Look at 2022's Luma Projection Arts Festival
A Look Around Binghamton's 2022 Porchfest
A Look Around Binghamton's 2022 Porchfest
More From WNBF News Radio 1290 AM & 92.1 FM