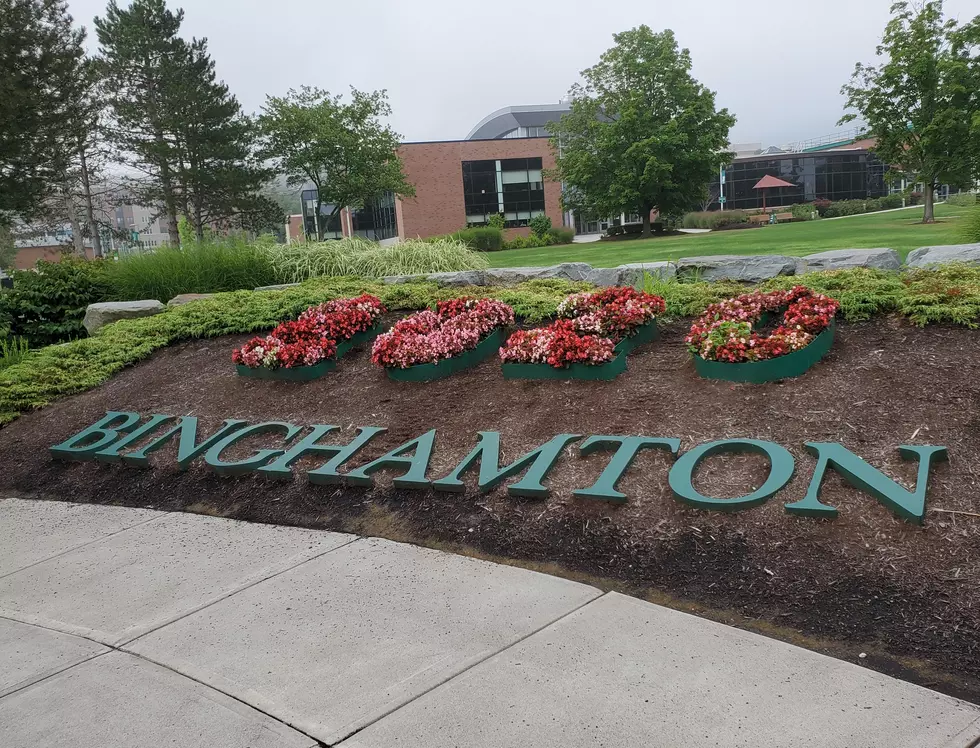 Binghamton University Takes Action on COVID-19 Rule Violations
Photo: Bob Joseph/WNBF News
Several Binghamton University students have been ordered to leave the Vestal campus for violating COVID-19 guidelines.
University president Harvey Stenger said "nine or ten students have lost the privilege of living on campus." He said "they've been asked to go home." He said they will be able to take their classes online.
Speaking on WNBF Radio's Binghamton Now program Friday, Stenger said three of the cases involved parents who broke the rules on move-in day. He said parents were "not allowed in the building but three of these parents decided that they weren't going to listen to those rules and they went in and their sons or daughters are not living in the dorm."
Stenger said six or seven other students were cited for having parties in their rooms in violation of occupancy guidelines. He noted all students had signed an agreement indicating they would follow the rules.
Stenger said enforcing health guidelines for off-campus students will be another challenge. He said this weekend "will be a big test" in monitoring gatherings that take place off the Vestal campus.
Stenger said Binghamton's enrollment for the fall semester is "a little over 18,000." He said the vast majority of students are doing "a great job" adhering to the rules. Classes for the semester began Wednesday.
Enter your number to get our free mobile app
For breaking news and updates on developing stories, follow @BinghamtonNow on Twitter.
More From WNBF News Radio 1290 AM & 92.1 FM