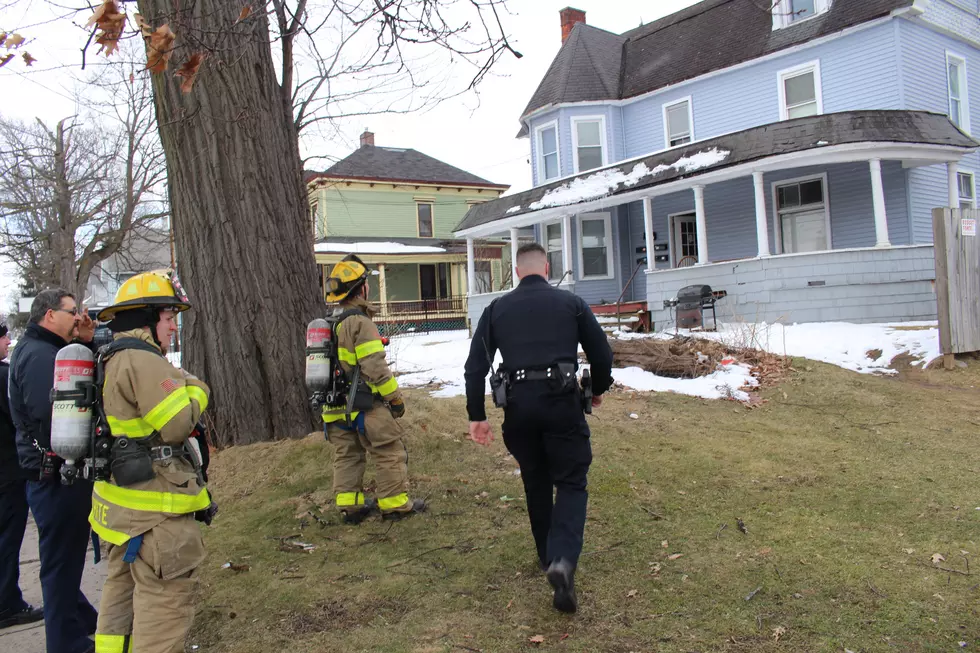 Binghamton Meth Lab Fear Prompts Full Emergency Response
Photo: Bob Joseph/WNBF News
Several police units and fire department vehicles were sent to a Binghamton neighborhood after a strong chemical order was reported in a house.
The report of a suspicious smell coming from an apartment on the South Side was received around 2:20 p.m. Friday.
Firefighters were dispatched to investigate the possible issue at 158 Conklin Avenue. They reported the occupants of the apartment where the odor seemed to be originating would not let them in and had "barricaded themselves" inside.
Police officers were sent to the scene to assist the fire department in ascertaining the situation.
After a woman and her one-year-old daughter were evacuated from their apartment as a precaution, police and fire personnel entered the building.
Fire department duty chief Samuel Santoni said firefighters who went inside the three-story building did not notice any odor. He said equipment used to test the air in the building revealed no unusual levels of chemicals.
After officials concluded there was no meth lab in the apartment house, police and fire units which had staged at a Mirabito convenience store next door departed.
For breaking news and updates on developing stories, follow @BinghamtonNow on Twitter.
More From WNBF News Radio 1290 AM & 92.1 FM