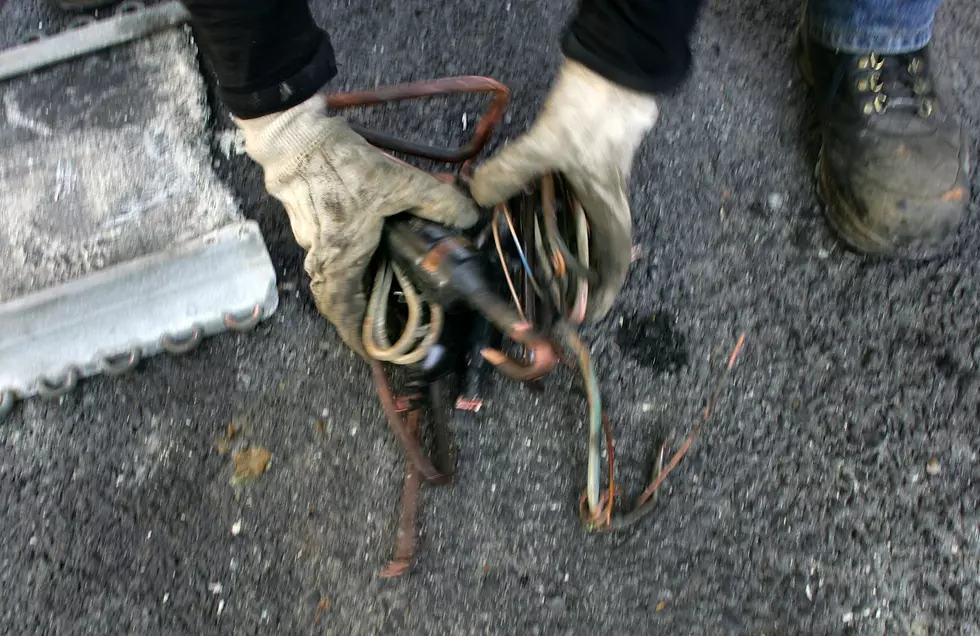 Binghamton Man Convicted in Copper Thefts
Spencer Platt/Getty Images
A Binghamton man will be sentenced in March for copper thefts in the region.
Thirty-three-year-old Manani Oliveras has been found guilty of two counts of felony burglary and two misdemeanor counts of possession of burglar's tools.
Police had suspected Oliveras was involved in thefts of copper from several vacant homes.
He was arrested in June following a break-in at a home on Harrison Avenue in Endicott and police had reported finding duffle bags filled with copper pipes.
At the time, there had been over two dozen buildings under construction or renovation, vacant or listed for sale that had been stripped of copper items like pipes and wires.
During the trial, prosecutors said Oliveras knowingly entered homes in the Town of Dickinson and Village of Endicott with the intent to commit a crime and he illegally possessed tools that would help him break into buildings.
More From WNBF News Radio 1290 AM & 92.1 FM