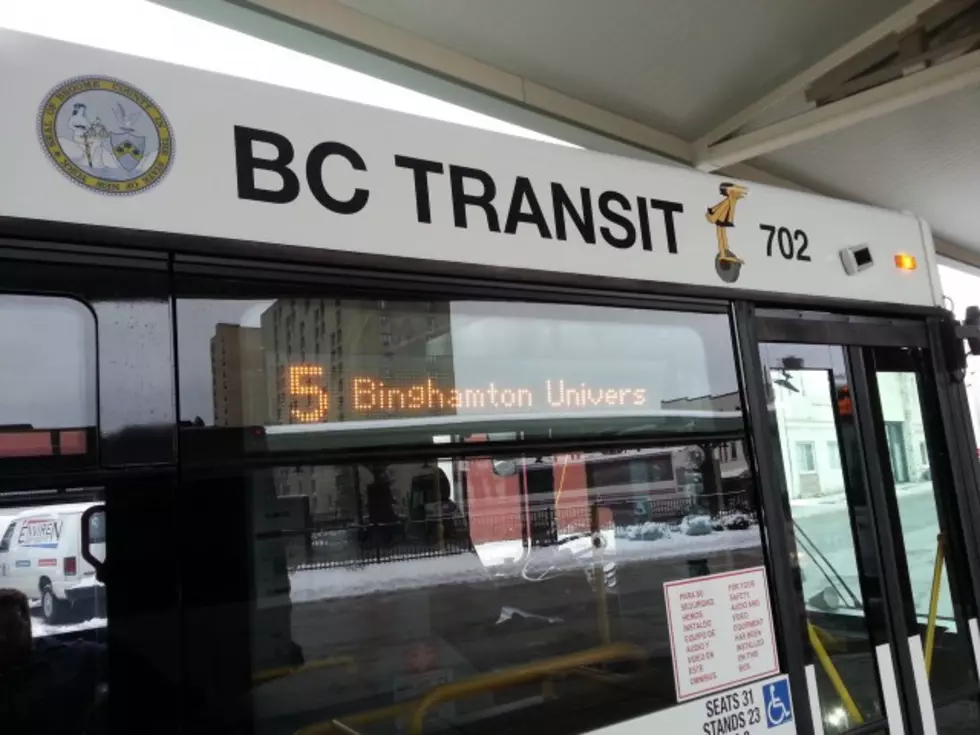 Broome County Legislature Holds Meeting for BC Transit Changes
Bob Joseph/WNBF News
Too much. Too soon. That's the criticism of plans to alter the Broome County Transit bus service routes.
The Broome County Legislature heard plans February 18 for the transit adjustments aimed at saving an estimated $470,000.
Broome County Executive Debra Preston says there will be an expansion of service hours along the Shoppers' Special Route and improved access to the Oakdale Mall and Wegmans.
Other changes in an introduction of express service between Binghamton University and the Oakdale Mall as well as a new service to the dialysis unit at Binghamton General Hospital.
Under a study, the routes that got low trip scores were recommended for combination with other routes.  A dozen of the 21 BC Transit routes were to be altered.
The changes would put fewer buses in use and reduce overtime.
While the County Executive's office says there had been several public meetings and opportunities for comment, Democratic Legislator, Mary Kaminsky, who represents the 13th district, says there should be more public impute before the new routes are implemented. That is due to happen in one and a half weeks on February 29.
Kaminsky says if some regular riders were away for the past few weeks, they could be left without a way to work, medical appointments or other services if they are unaware of the route changes.