Union-Endicott To Honor Prominent Alumni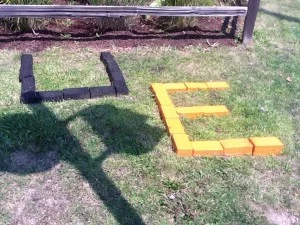 The Union-Endicott School District plans to recognize seven alumni at a November dinner.
School district officials say they'll be honored for making a difference in the lives of others.
The dinner is scheduled for November 12 at the Sons of Italy in Endicott. The event will start at 5:30 p.m.
Tickets will cost $35. Information about obtaining tickets is available by calling 607.757.2171.
Those to be honored at the dinner:
Isaiah Kacyvenski – Class of 1996
The UE, Harvard, and NFL football star has been active since retiring in 2008 working to make sports safer for children, and also hosts (with his siblings) the annual "Maggie Memorial Golf Tournament" to benefit the Wyoming Children's Home in Binghamton.
Brian Burke – Class of 1995
Mr. Burke is a well-known creative and artistic director for events around the world, including television shows The X Factor and America's Got Talent.
Damian Sherling – Class of 1992
The lifelong runner (a former member of the cross country and track teams at UE) has raised around $30,000 so far for the Leukemia and Lymphoma Society in honor of his brother, Cory, who lost his battle with the disease in 2012.
Master Sergeant Joseph Bilik, Jr. (Ret.) – Class of 1986
Master Sgt. Bilik joined the Air Force out of high school and served 20 years in various civil engineering squadrons across the globe, including during the wars in Iraq and Afghanistan.
Anthony Paniccia – Class of 1984
The CEO of local company, Delta Engineers & Architects, Mr. Paniccia has also volunteered time to many local community organizations.
Theo Totolis – Class of 1950
A longtime local lawyer, businessman, and contributing member of many local community service organizations, Mr. Totolis is also in his second term as a Justice for the Village of Endicott.
Johnny Logan – Class of 1945 (Posthumous)
The former five-sport star at UE played 13 seasons of Major League Baseball, including four All-Star appearances. Local children now play Endicott Youth Baseball at "Johnny Logan Field."