Two Charged In ATV Theft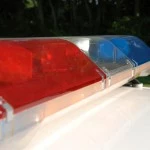 Broome County Sheriffs have arrested two men in the alleged theft of an all-terrain vehicle.  Police say the owner of the ATV discovered the stolen vehicle in a trailer while traveling on Conkin Ave.  The owner was able to speak with the operator of that vehicle and confirm that the ATV was his.  The owner then contacted the Sheriff's Department.
Police say that the stolen ATV was stored at a residence in Whitney Point before being sold to another subject.  The ATV has been recovered and police have arrested 34 year-old Mohammad Amin and 20 year-old Sahmly Vannavongsa both with Moeller Street addresses in Binghamton.  Both have been charged with one count of Criminal Possession of Stolen Property in the Fourth Degree.