St. Michael's To Host Concert To Aid Refugee Crisis In Syria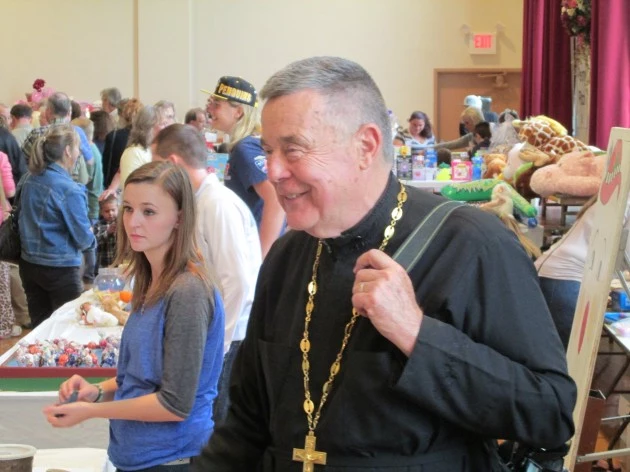 St. Michael's Church, 296 Clinton Street will host the Ekumen Chorale of Northeastern Pa.in a concert of liturgical music tomorrow evening at 7.  The event is entitled " A Concert of Prayer for Peace in the Middle East".  The concert will benefit the plight of refugees in the Syrain civil war.
This will be the second visit of the Ekumen Chorale to St. Michael's.  They also performed at a fund-raiser for victims of the Oklahoma Federal Building bombing in 1993. A free-willing offering will be directed to International Orthodox Christian Charities.  The organization offers aid within Syria and its borderlands where an estimated 6 million people are refugees.