Remains of Woman in Pharsalia Possibly Missing New Berlin Woman?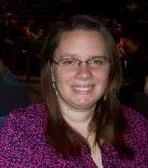 Officials in Chenango County have contacted the family of a missing New Berlin woman following the discovery of the remains of a female in Pharsalia February 26th, reportedly to request dental and other records.The identity of the remains has not yet been determined, but there is reason to believe that the body could be that of Jennifer Ramsaran, who was last seen in mid-December and whose vehicle and cell phone had been recovered near where the body was found.
Again, there is no conclusive proof the discovery of the remains is related to Ramsaran's disappearance and the investigation is continuing. Anyone with information is asked to call the Chenango County Sheriff's office at (607) 337-1924 or 337-1864.