Rainbows Over Broome County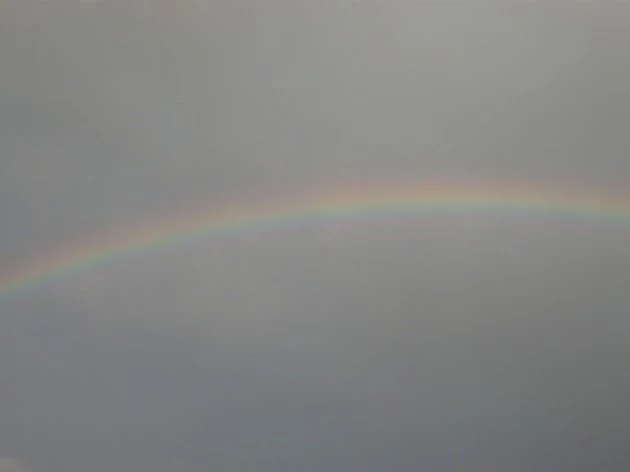 We have had our share of rainy and stormy weather over the past few weeks. We've had steady rain, showers, thunderstorms and even occasional sunshine.  For outdoor activities like ball games, picnics and graduation ceremonies and parties it has been a challenge.
But even with the unsettled weather comes something to remember.  Did you see the rainbow over Endicott and Vestal on Saturday evening about 730 PM ?  Rainbows are beautiful and for many they bring a sense of joy and hope that no matter how bad things have been….things will get better.  Still others are hopeful that their "pot of gold" will be somewhere over that rainbow.  How many songs can you name that have rainbow in them ?   How about "Somewhere OverThe Rainbow " (many artists) and "I Can Sing A Rainbow" by the Dells.  What's your favorite "rainbow" song ?