N.Y. Republican Assembly Members Call for Recall Amendment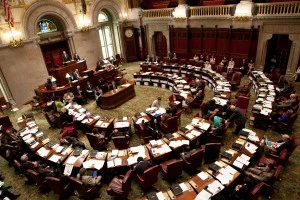 New York state Republican assembly members are calling for a constitutional amendment that would allow voters to recall their elected officials for any unethical behavior. Assembly minority leader Brian Kolb says recall elections are working in 19 other states, where more than a dozen state legislators were removed after 36 recall elections.
Under the proposed legislation, the recall process would start by voter petitions to remove an elected official, which would be presented to the secretary of state. Then, with certified signatures, the governor sets a recall election date.