Binghamton 12/12/12 Baby Takes Date Two Steps Further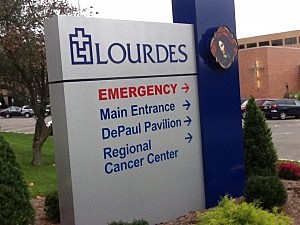 There's been a lot of talk about the significance of the date 12/12/12, but one Binghamton family will have a reminder of the rare date allignment in front of them every day.
After five hours of labor, Jordan and Lindsey Pigeon welcomed their new daughter, Melody Jane into the world at Lourdes Hospital in Binghamton on 12/12/12.  Not only that, the baby was born at 12:12 p.m. and if you add together the pounds and ounces of her birthweight: 8 pounds, four ounces, it comes out to 12.